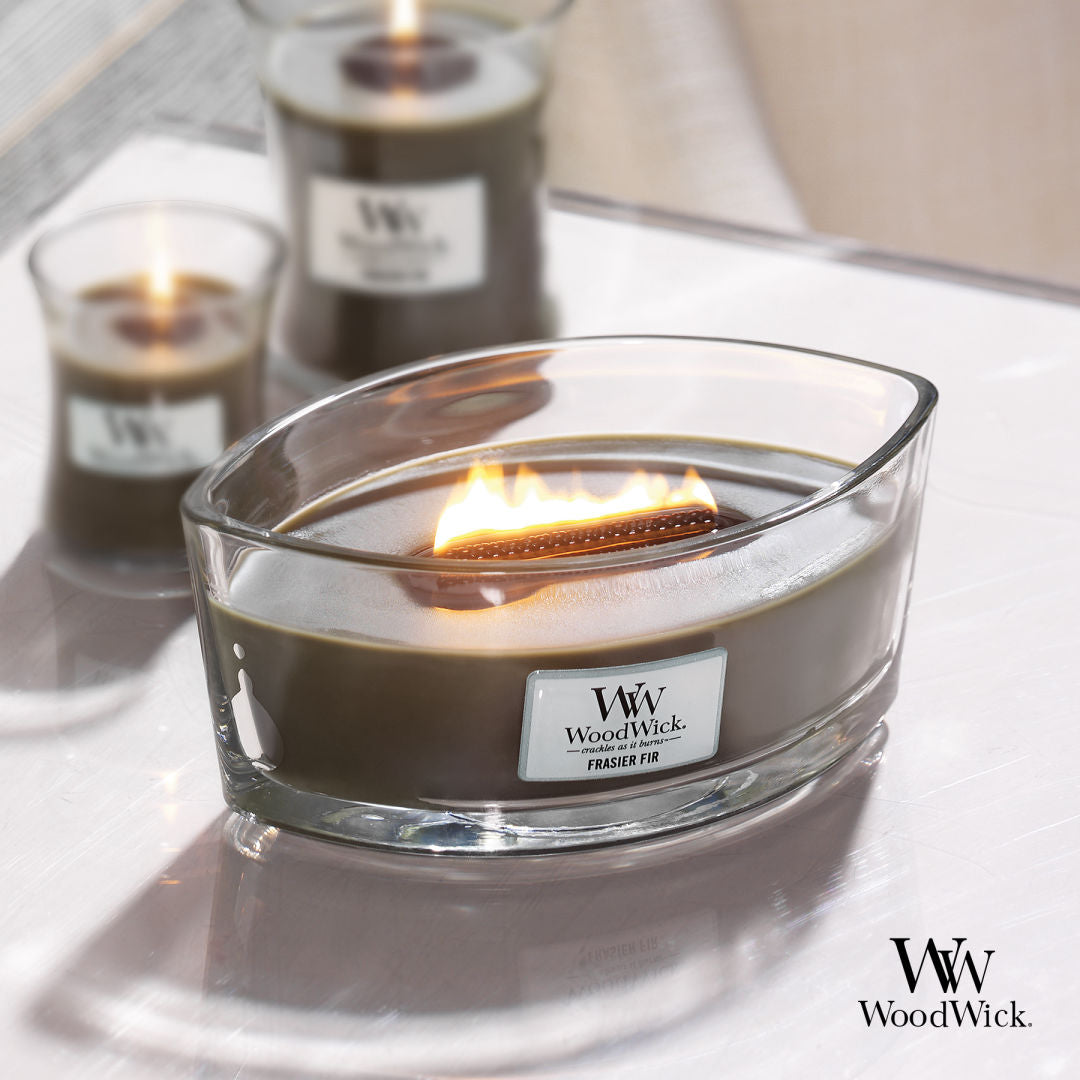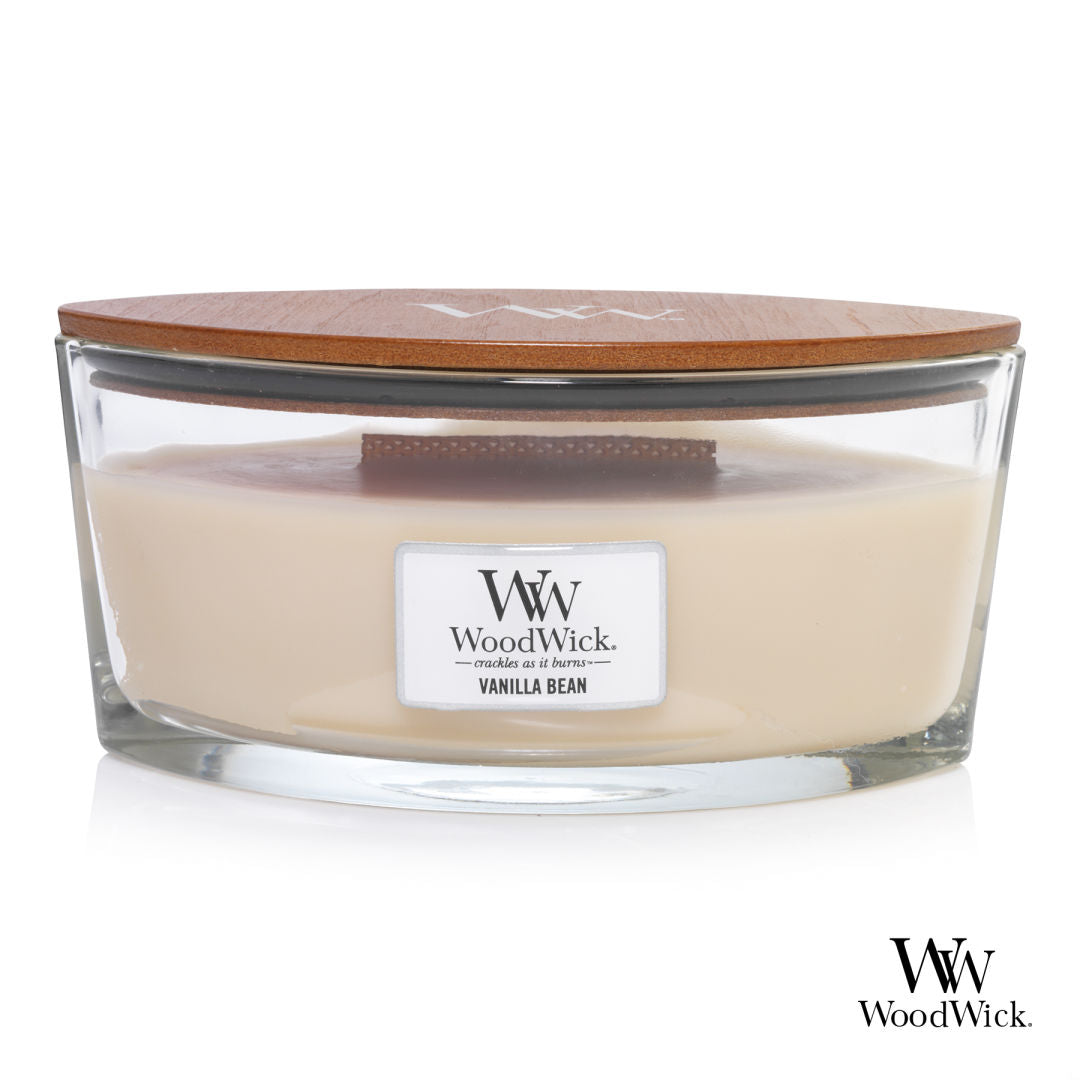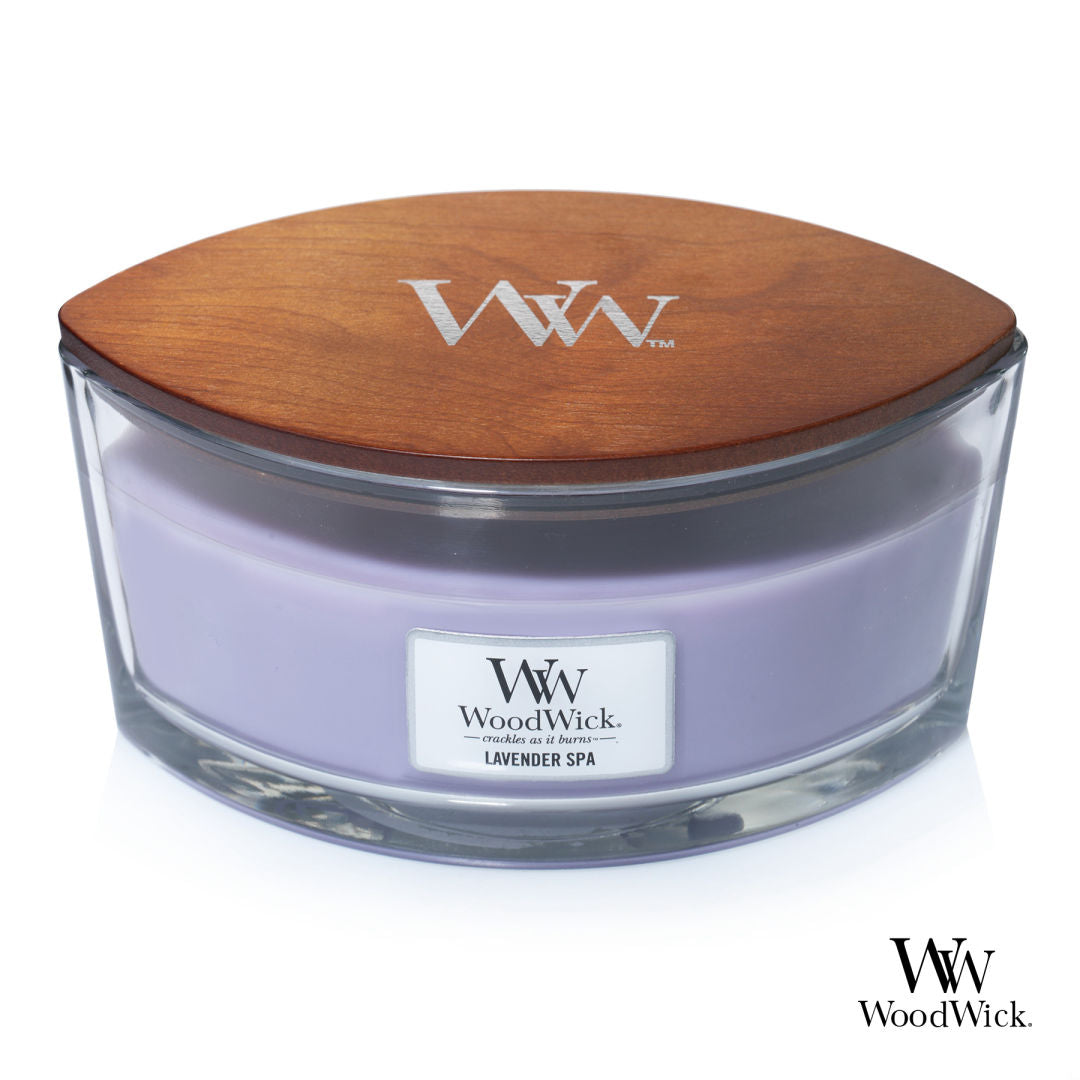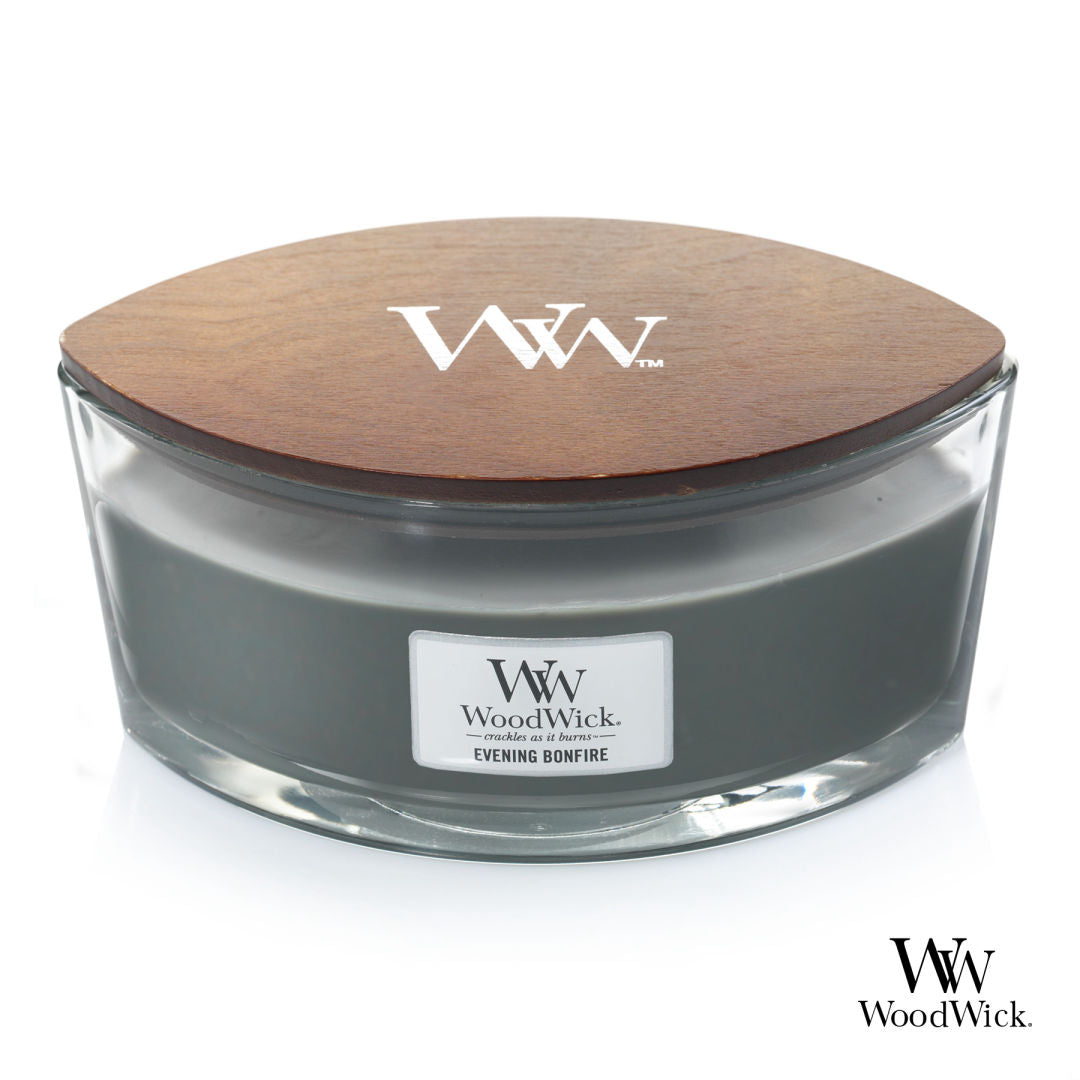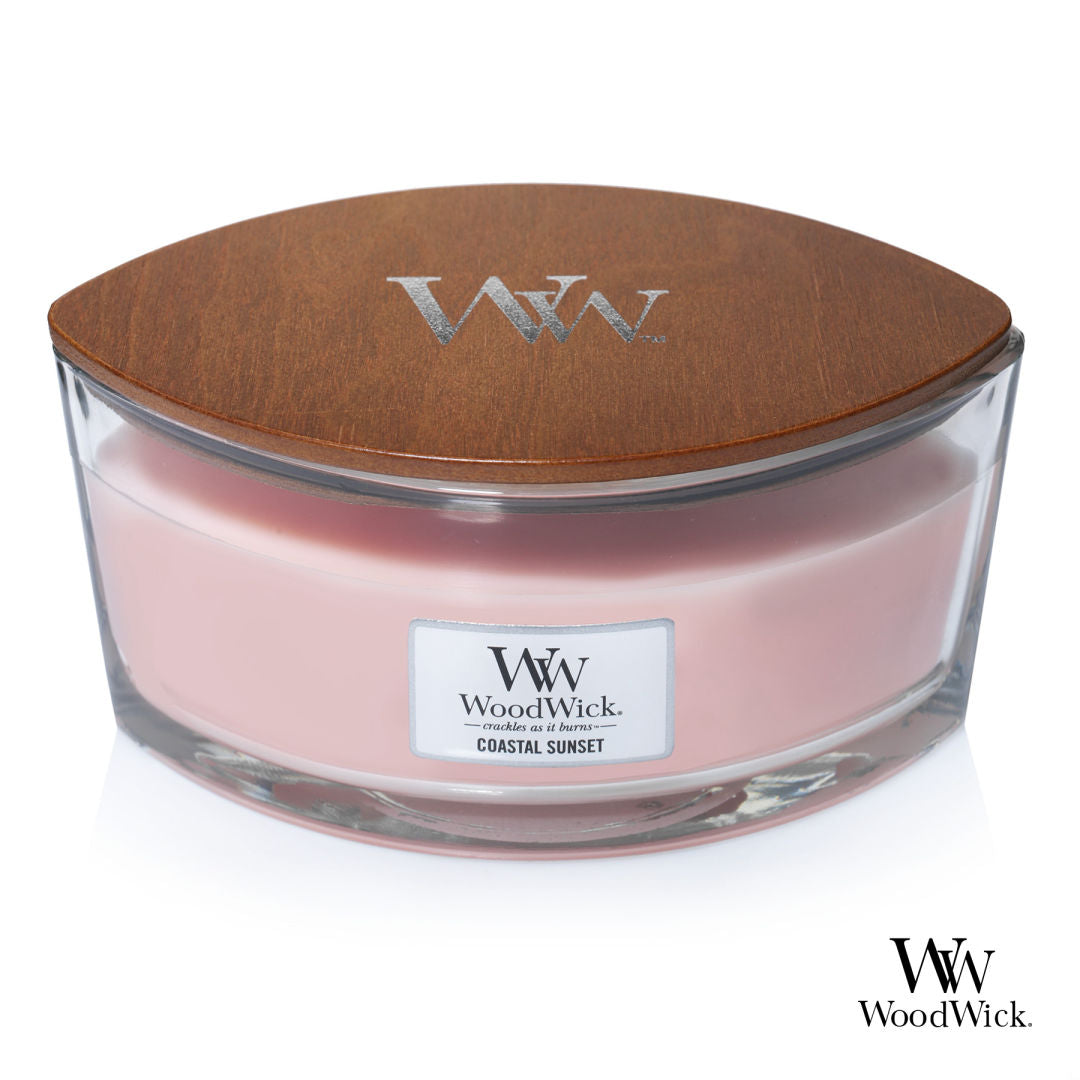 Woodwick® Candle Ellipse - 16oz
The ellipse shape of the Woodwick candle creates a wider opening for a fully melted wax pool that produces a more consistent fragrance experience. The premium paraffin and soy waxes are blended with highly concentrated fragrances to produce a beautiful burn with no messy residue. The exclusive, patented wooden wick creates a long, dancing flame for fireplace-like ambiance. Wicks are handcrafted for each candle and produce a generous wax pool with a fast fragrance release. Burn time may vary.
Product Size: 7.5" x 4.75" x 3.63"
Scents:
Coastal Sunset - Sun-kissed blossoms, inviting coconut nuances, and salty ocean air capture the warm glow of the coast.
Evening Bonfire - The inviting scent of warm woods brings forth memories of cool nights around a smoldering fire with your dearest friends.
Fireside - Signature fragrance balances the natural scents of amber, vetiver and musk to perfectly capture the essence of a cozy evening by a warm fire.
Fraiser Fir - This fragrance truly captures the essence of fresh-cut fir on a crisp winter morning.
Lavender Spa - Recreate a day at the spa with the relaxing scents of specially blended lavender and eucalyptus essential oils.
Vanilla Bean - Relax with the warm, natural scent of pure vanilla bean.