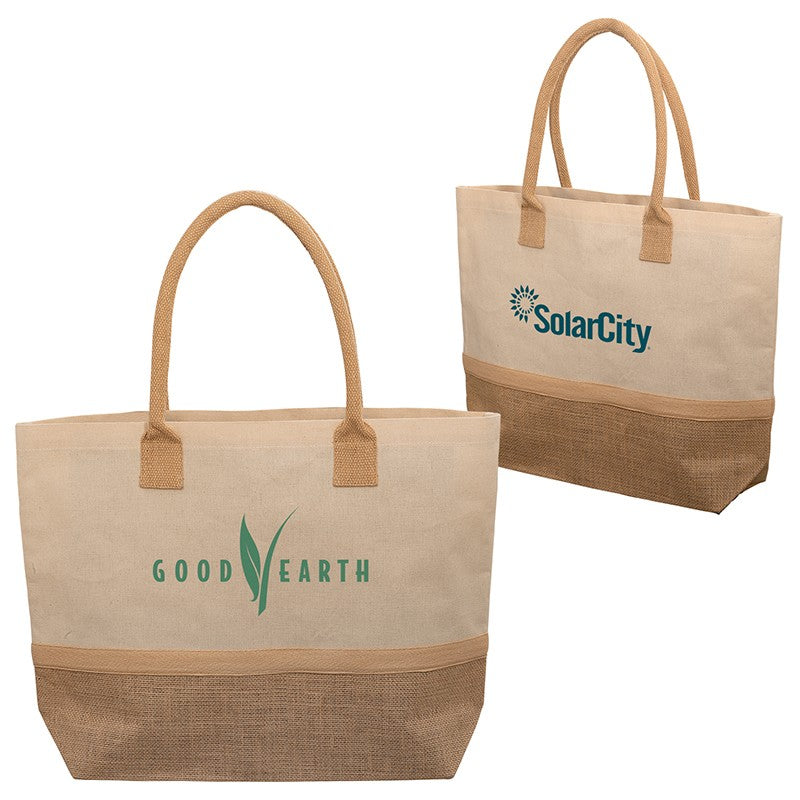 Wanderlust Laminated Jute & Canvas Tote
Large open tote bag made of 8 oz. laminated Cotton Canvas and laminated Jute.

This

 

Eco-Responsible™

 

tote bag is both reusable and made from made from renewable Jute fabric. Jute fabric derives from renewable plants which can be harvested repeatedly throughout their lifetime. When Jute fiber is made into fabric there is little waste, and most of that waste can be used for other purposes such as insulation and road building. Jute is also compostable

Open interior pocket.
21"l Cotton webbing and rope handles.
Do not wash. Wipe clean with warm rag. Do not iron.
Recommended weight tolerance: 15 lbs.
PRODUCT SIZE:
18" w x 13" h x 4.5" d
COLORS: Natural