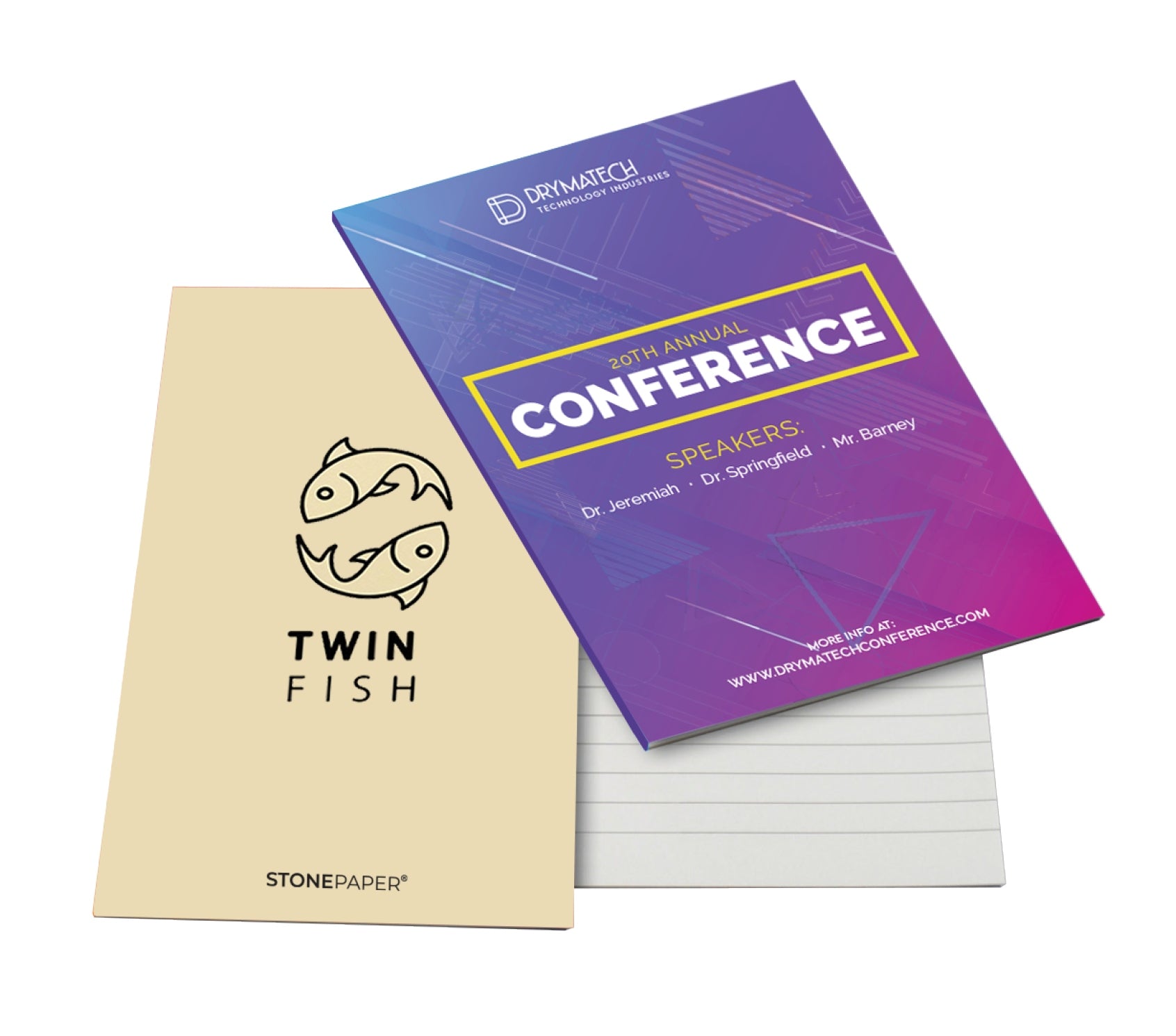 Stone Paper Perfect Bound Note Books
Stone Paper is an innovative new alternative to pulp and pure synthetic paper, made using 80-85% recycled stone.
Waterproof, tear-resistant, environmentally friendly journals are a great way to promote yourself!
Perfect bound books are very sleek with a clean square spine.
Includes 60 lined or blank Stone Paper inside pages
Includes a full colour imprint on the Stone Paper front and back cover.
Please note that this product must have front and back artwork. If you don't provide back artwork, your front cover will be duplicated on the back.
Cover: 12pt paper weight equivalent. Inside pages: 5.5pt paper weight equivalent.
Sizes Available: 5" x 7" and 7" x 10"
*Pricing reflects 5" x 7" size*