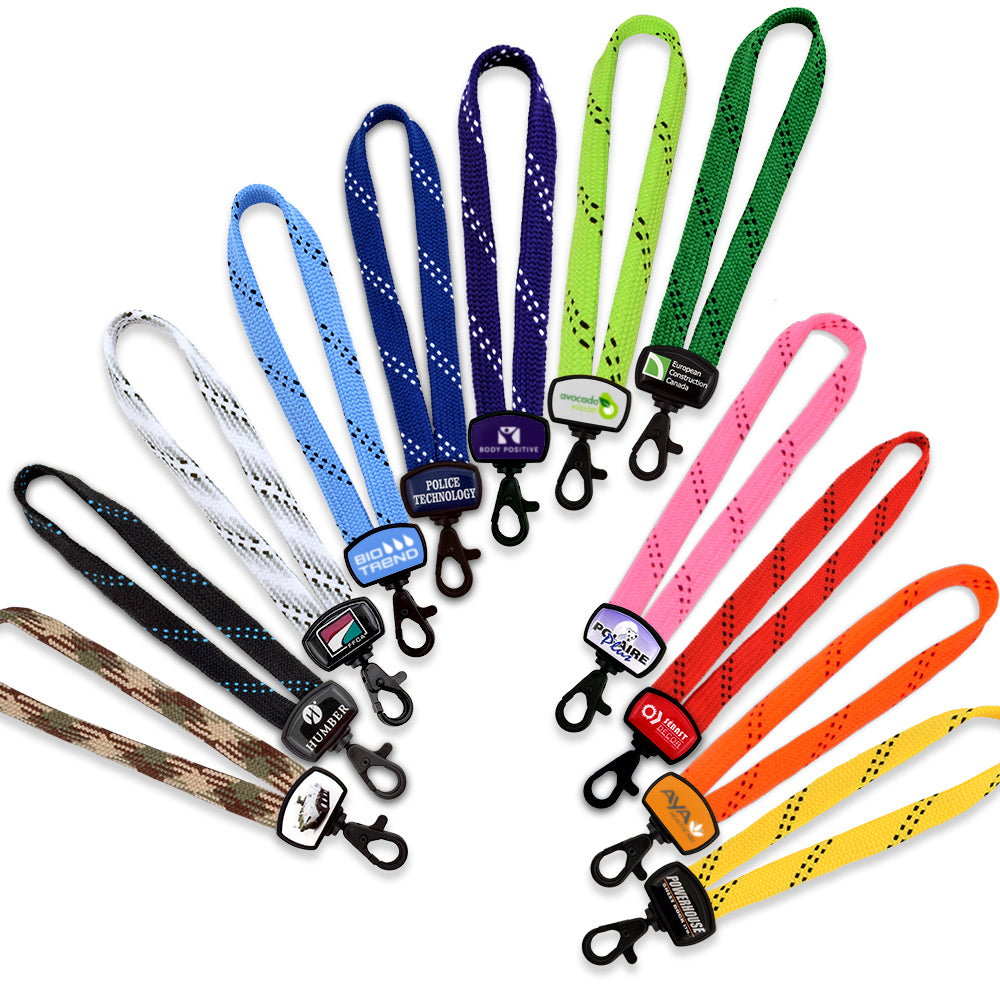 Made in Canada! You'll be a "shoo-in" with these awesome skate lace wrist fobs!  Double stripe cotton tube skate lace with our exclusive Z-Series clamshell attachment with lobster clip.
Domed label printed full bleed, 4 color process. 
Available in 11 different colors: Lime Green, Smoke, Violet, Royal Blue, Camo, Kelly Green, Sky Blue, Hot Pink, Fluorescent Orange, Noir, Flame, Gold.

Dimensions: 1/2" x 6"
Material: Double striped cotton tube, Z series clambshell