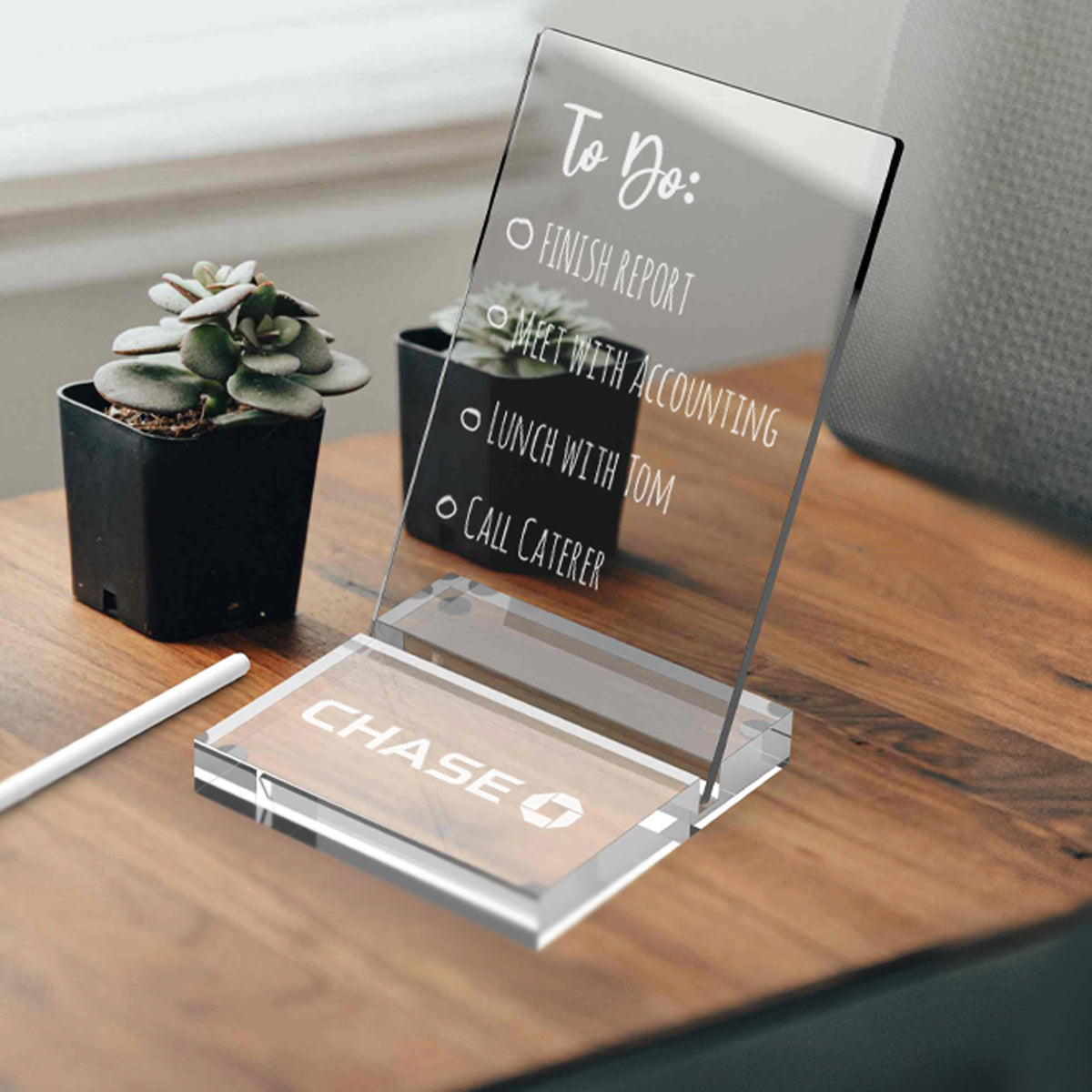 Reusable Memo Pad with Chalk Marker
The unique acrylic pad lets you make quick notes or display a fun message.  For use with chalk markers (opaque white included).  Can be wiped clean and endlessly reused.  Makes for a sleek desktop item.

Features:
Take notes & make lists
Display an inspirational quote
Endlessly reusable
Sleek desktop item
Includes white chalk marker
Easily wipes clean
Includes branding on base
Padded feet protect the desk or table top surface
Individually packaged in gift boxes
A tree is planted for every order placed.

Dimensions: 
Pad: 6.29′′ x 3.93′′ x 0.15′′ / 2.25 oz
Base: 3.93′′ x 3.93′′ x 0.59′′ / 5.10 oz
Marker: 3.95″ x 0.38″ x 0.38″/ 0.10 oz