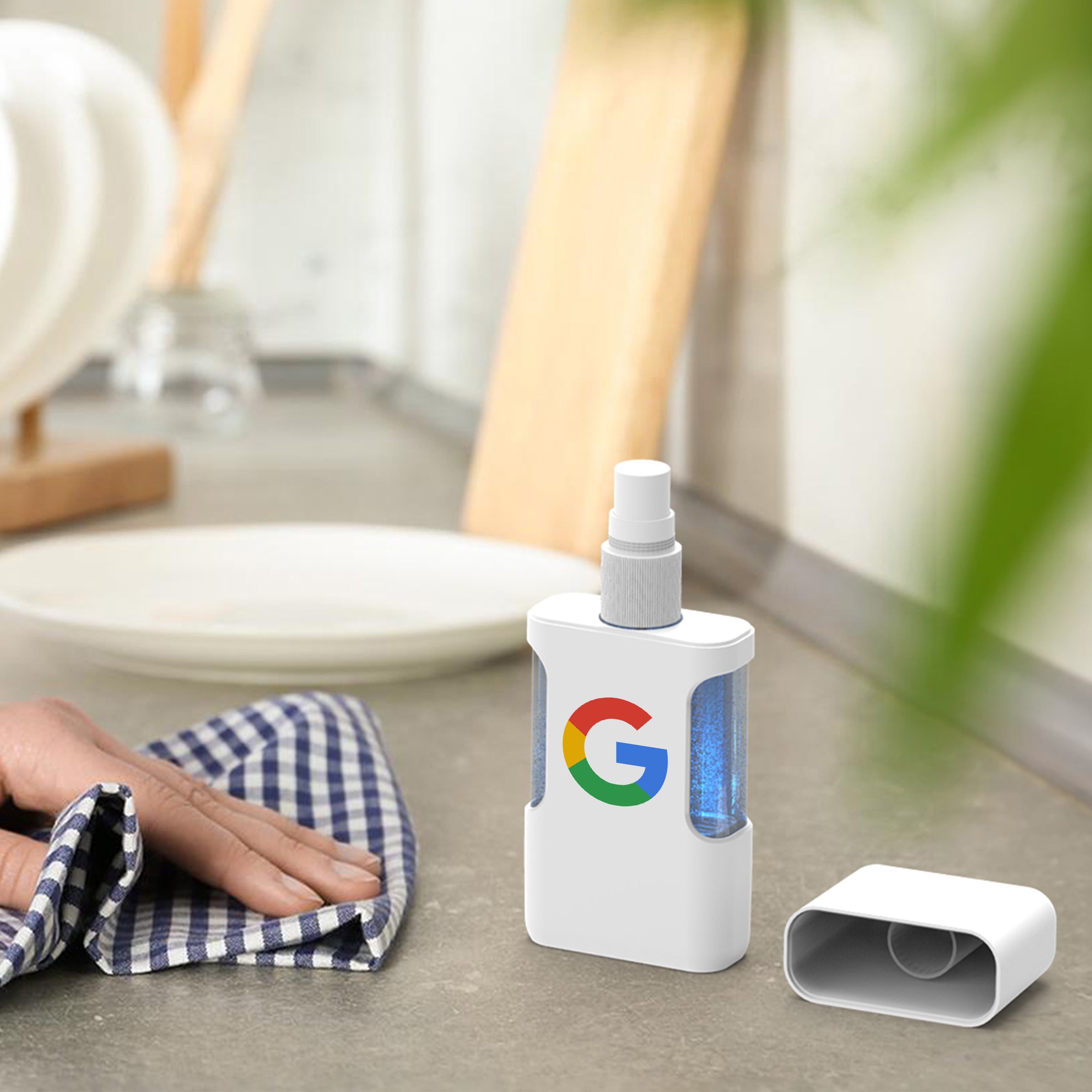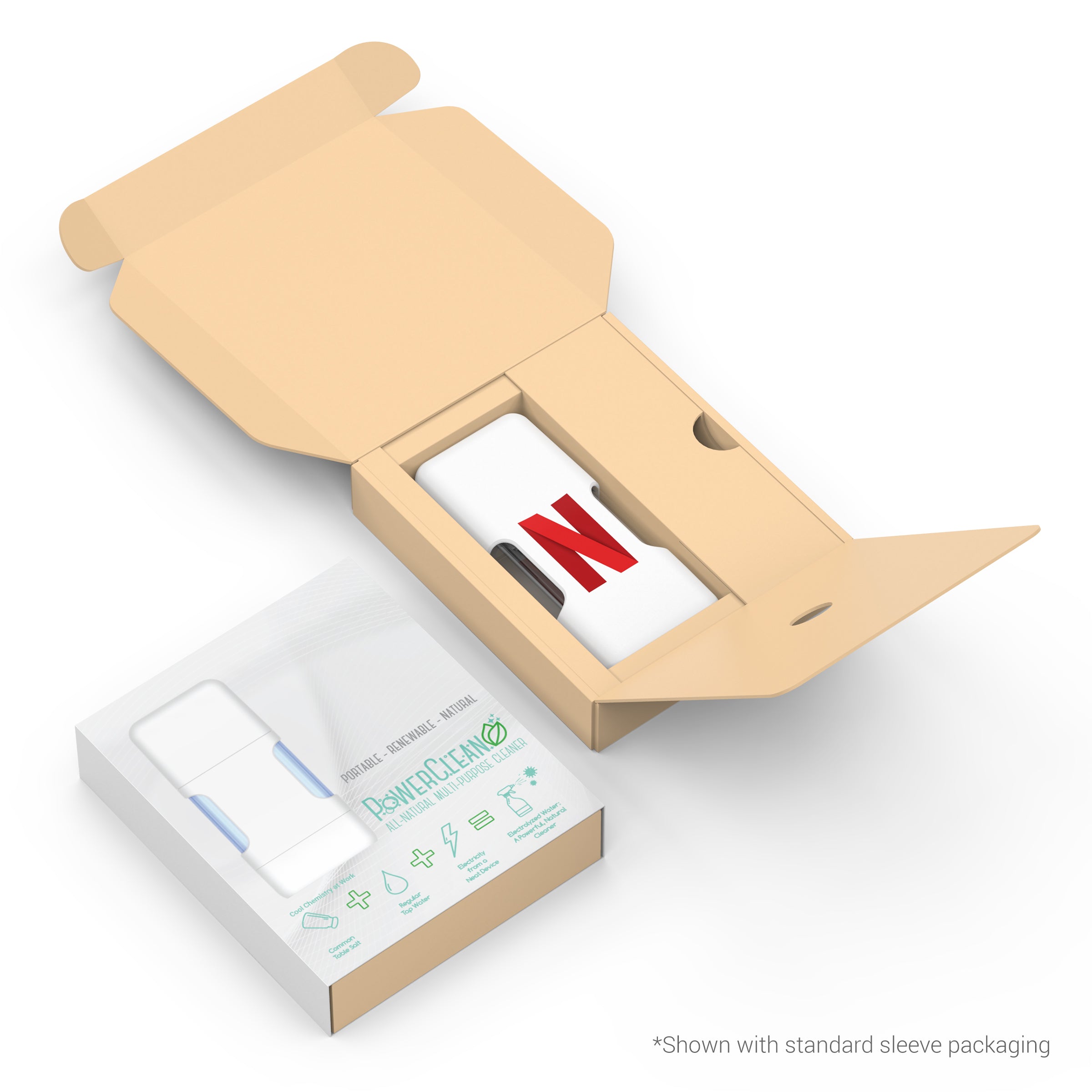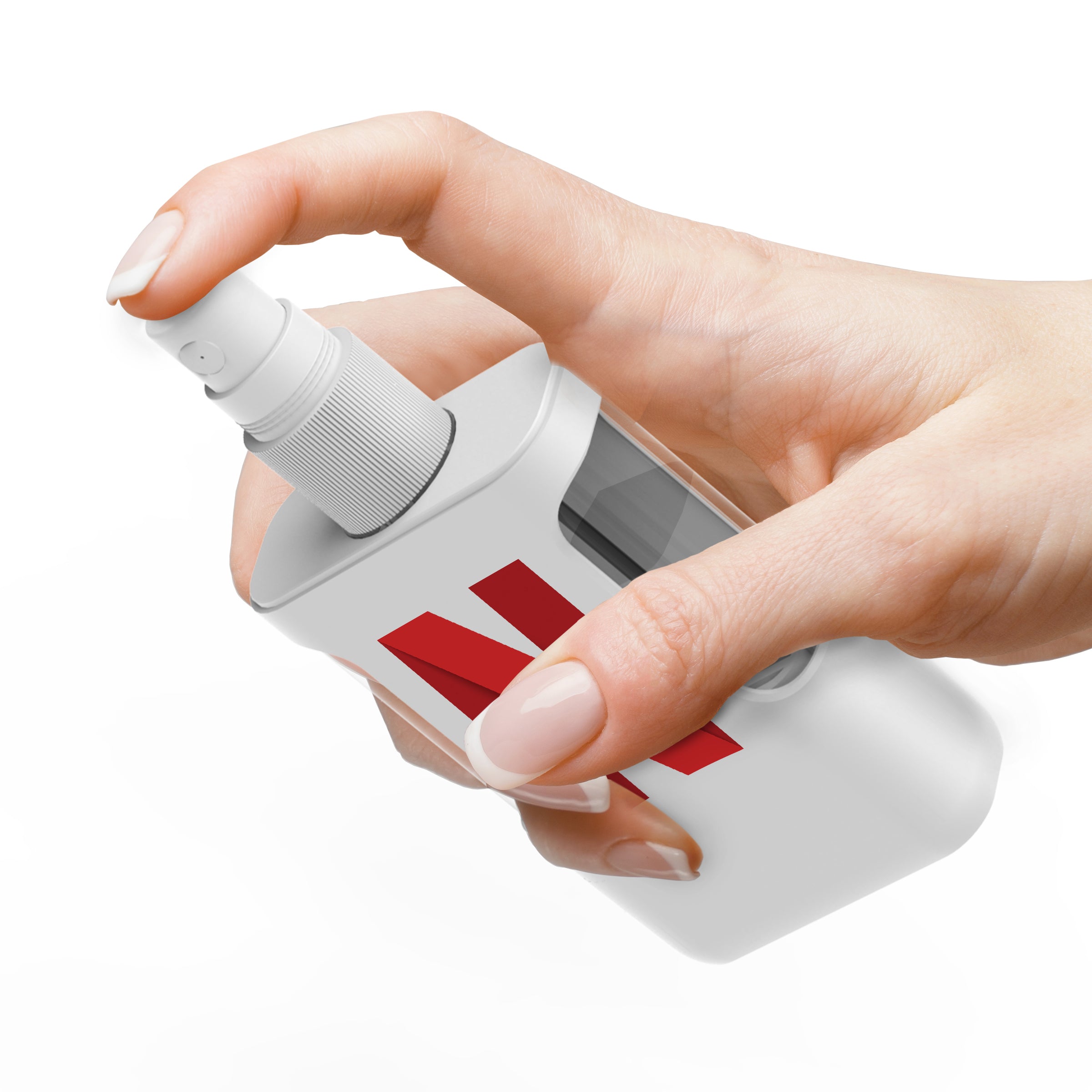 PowerClean Portable Cleaning Device
PowerClean is a portable, battery powered spray bottle that converts common table salt and regular tap water into a natural, renewable cleaning solution. Push the power button and a current runs through the salt water for 6 mins (electrolysis),  converting it into electrolysed water (or diluted Sodium Hypochlorite).  The unique lights and bubbles inside the bottle accentuate the cool chemistry taking place inside.  The resulting solution is as effective as bleach, but without the toxins of store bought cleaners.  Make a batch anytime with just two simple ingredients.  Clean your desk, car, door handles, grocery cart, patio seating, picnic areas & more. 
Dimensions: 4.49" x 1.96" x 0.92" / 2.06 oz
Includes: 1 x PowerClean, 1 x Measuring Spoon, 1 x Funnel, 3 x Dehydrated Wipes, 1 x micro USB to USB cable

Features:
Unique technology makes for a memorable gift
Renewable, natural cleaning solution
Cleans hard, non-porous surfaces
Made with readily available ingredients
Rechargeable battery
Kit includes funnel, measuring spoon & expandable wipes
100% recyclable box packaging
A tree is planted for every order placed!