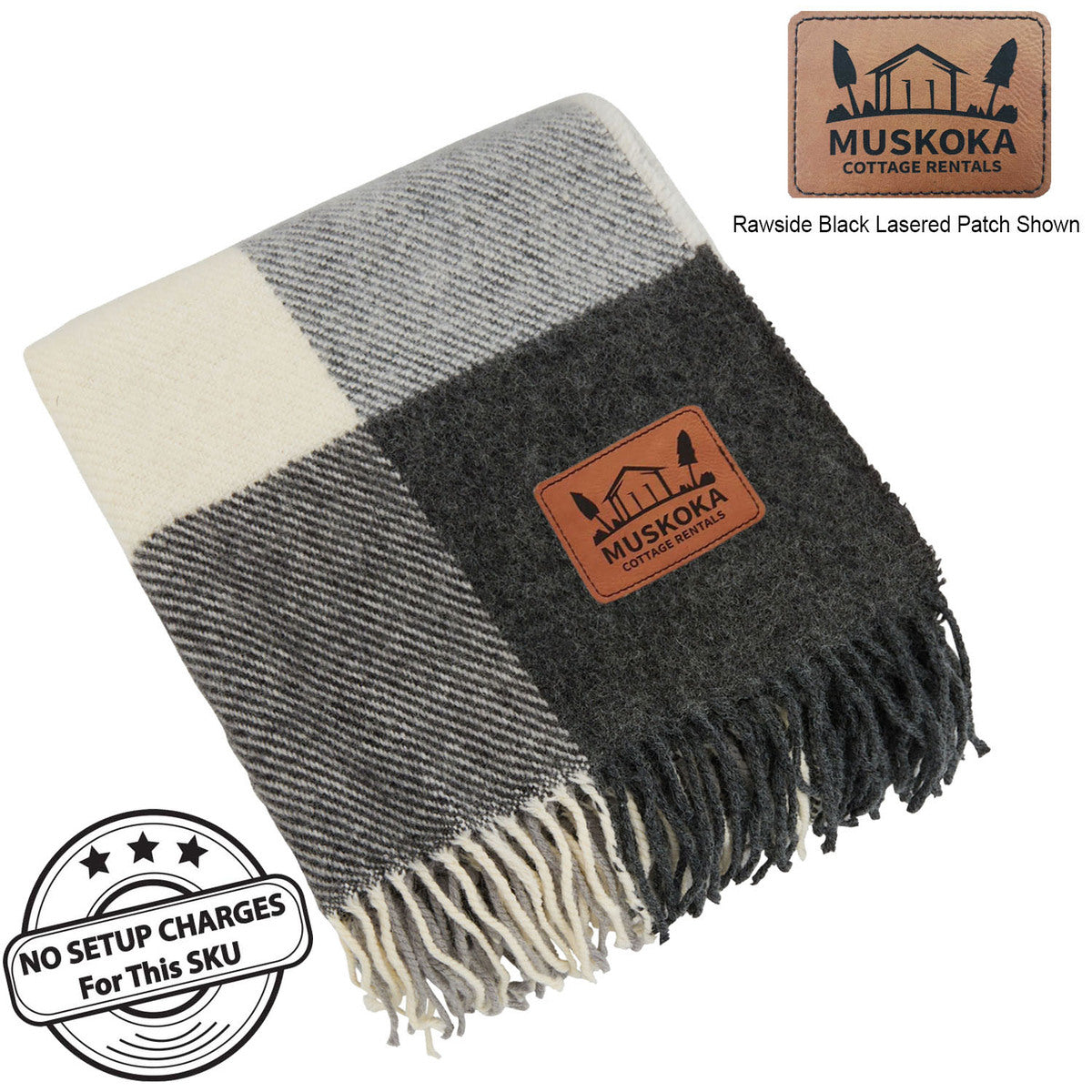 Plaid Wool Blanket, 50x60, with Lasered Logo Patch
Plaid Wool Blanket, 50x60, with Lasered logo patch. There are 3 popular patch, laser etch colorways to choose from. Patch size is approx 3.5"h x 2.5"h and max logo size is 2.5"w x 1.75"h. Patches have a permanent adhesive backing so they are pressed on the blankets, and not stitched on. This eliminates loose stitching threads on the reverse side.
Warm and cozy blanket. Wool Is Natural Fibre, Breathable And Warm. It also Holds Up Well To Gentle Machine Washing.
50% Wool / 50% Acrylic. 24oz each. Twisted fringe edge finish.
Perfect Choice To Match Your Couch, Sofa, Chair And Bed.
Individually packed in vinyl zipper pouch. 
Globally inspired plaid wool blanket. Soft and stylish and the perfect durable throw blanket to use inside to add some wow to your space or outside by the fire or while tailgating. A great gift. You can never have too many throw blankets! Extremely Cozy and Comforting. Made By 50% Wool/50% Acrylic, Features The Good Quality And Higher Strength, Durability And Appearance With Unique Characteristics. Also Has Good Shape Retention, High Strength And Recovery. Usage: Executive gift, holiday gift, premium and incentives, boating, chalet, cottage, high-end gift, luxury blankets, sport events, patio, wedding, birthday.