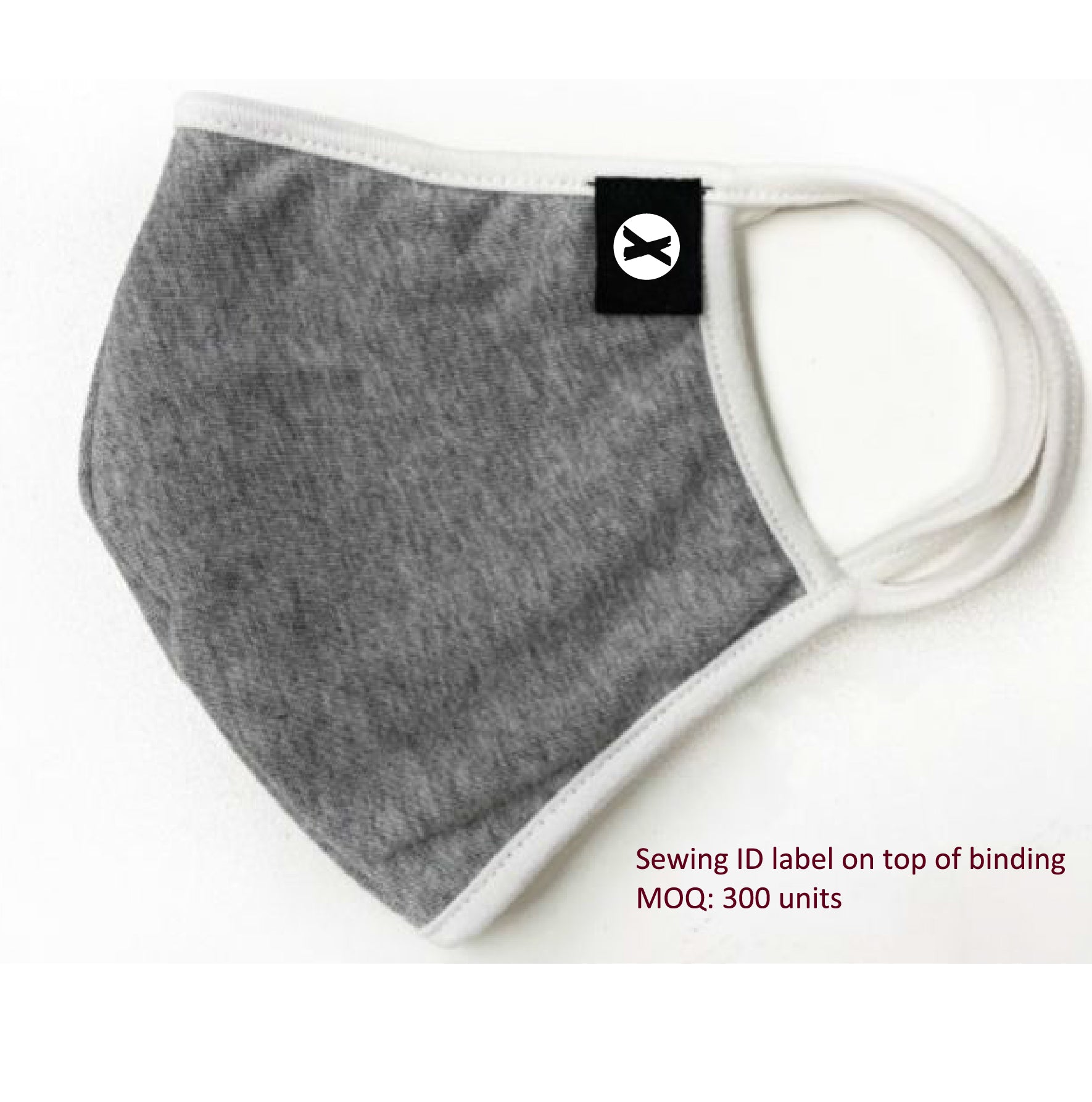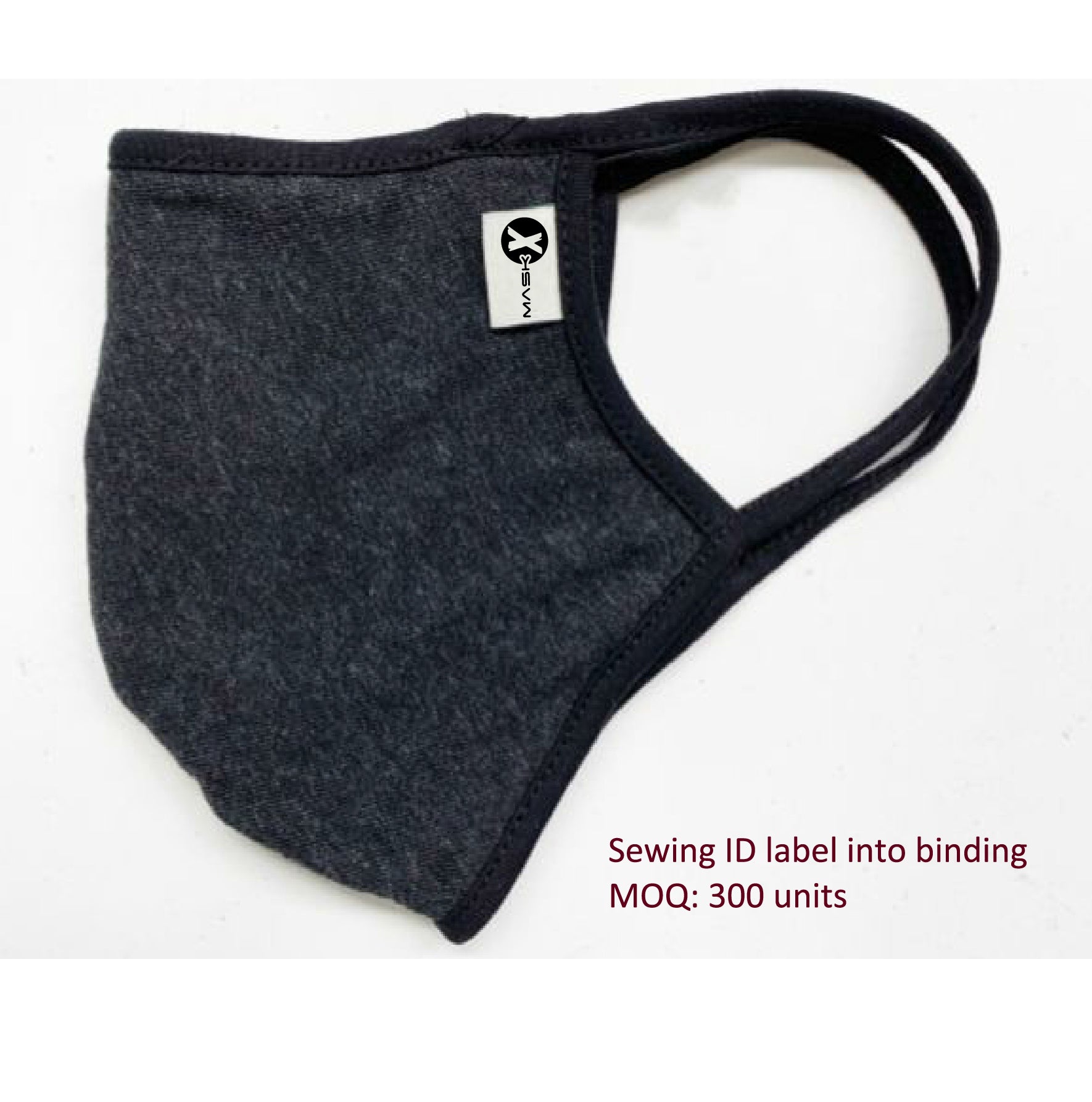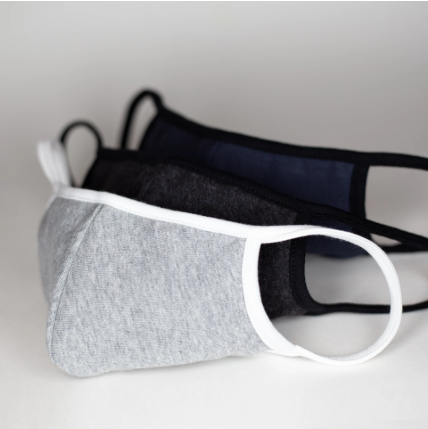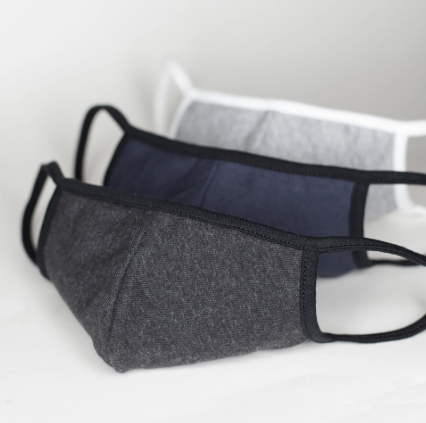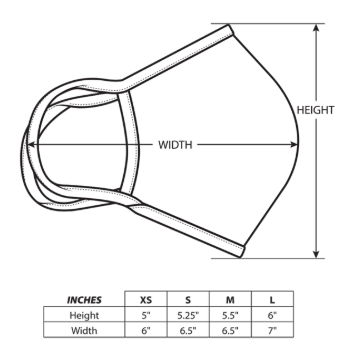 Made in Canada Mask - 300 Units with Custom Sewn in Label
Our 100% cotton masks are washable and contain an inner pocket to house a filter. You can feel good about the fact that the material used for the mask's outer layer and lining is knitted in Canada.
Our premium, cotton face mask is made of 100% cotton jersey, with a polyester filter pocket, and adjustable nose to form to the contours of your face. Fabrics are pre-washed prior to construction.
Mix of Sizes and Colors allowed.  Inquire.
• 100% Cotton Jersey with 100% polyester filter pocket
• Machine wash warm
• Non-medical grade 
• Not intended for clinical use
• Reusable
• Tumble dry low
• Machine washable
• Please wash before use