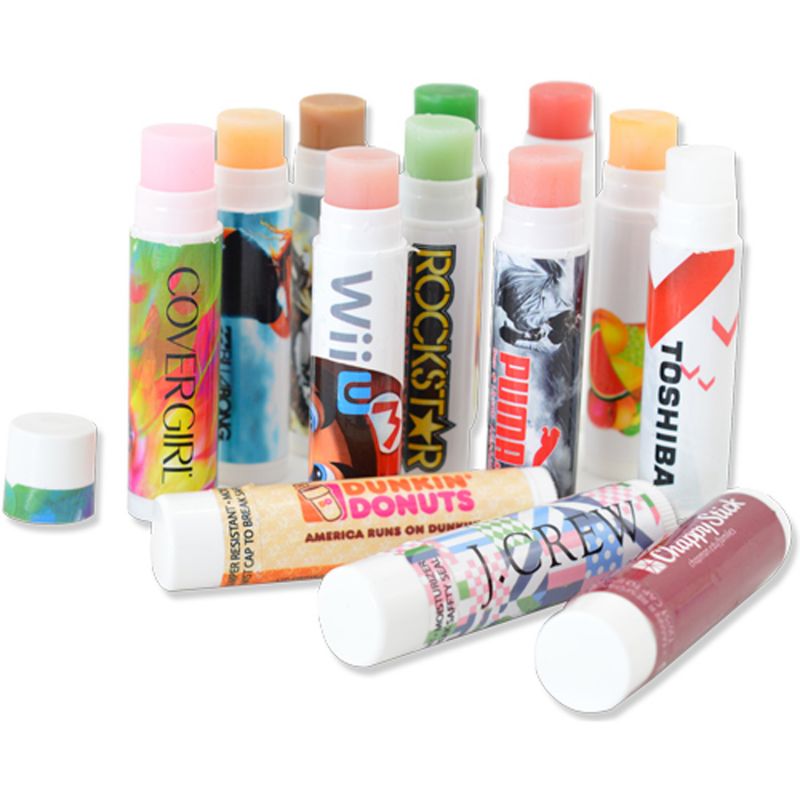 Perfect for any outdoor event in addition to trade shows, hotels, spas and salons.
Made in the USA.
Flavor Options: Apple Pie, Blueberry Cobbler, Bubble Gum, Wild Cherry, Chocolate Sundae, Pina Colada, Passion Fruit, Peppermint Candy Cane, Pomegranate, Spearmint, Strawberry Shortcake, Tropical Punch, Vanilla Bean and Unflavored.
Print up to full on lip balm retractable dispenser.