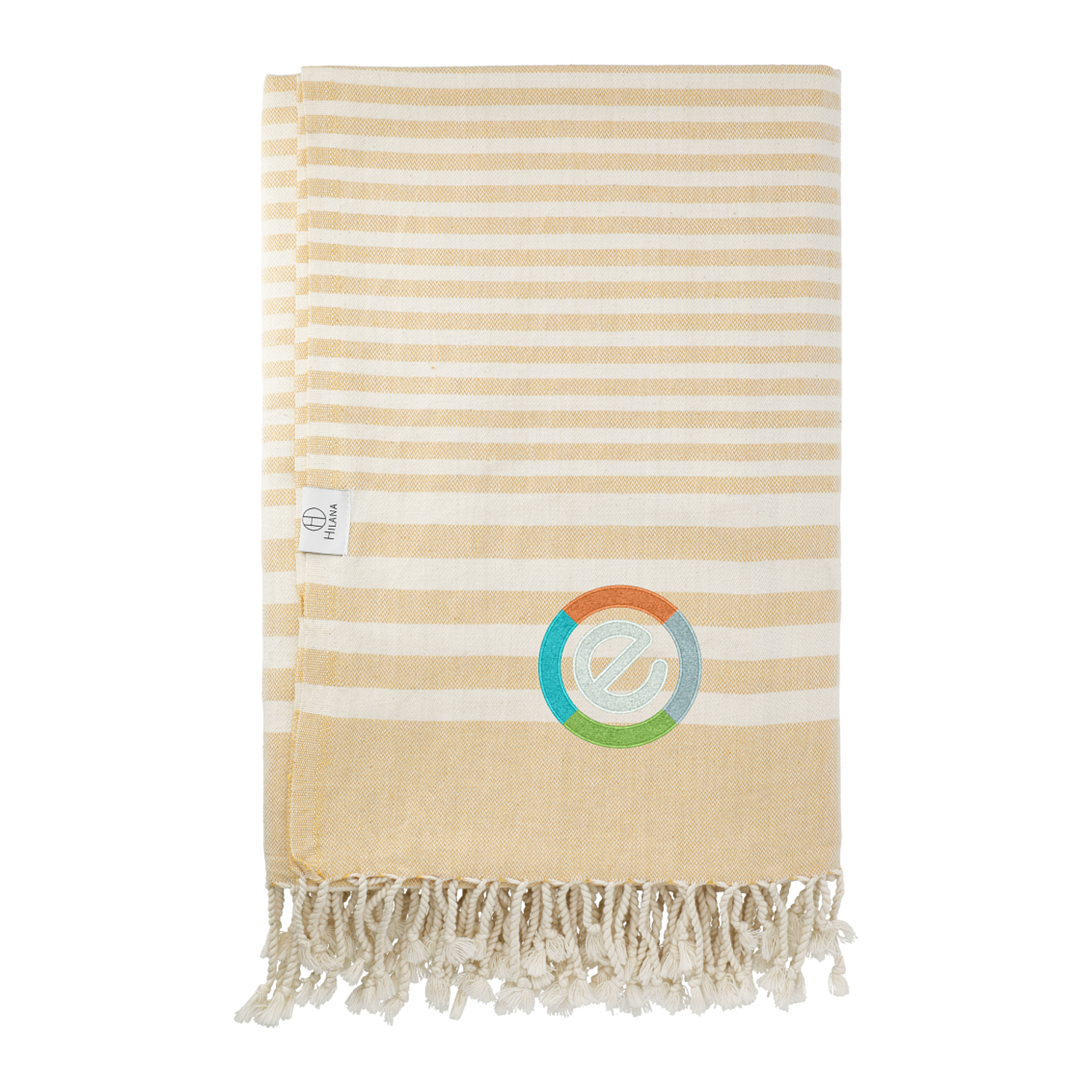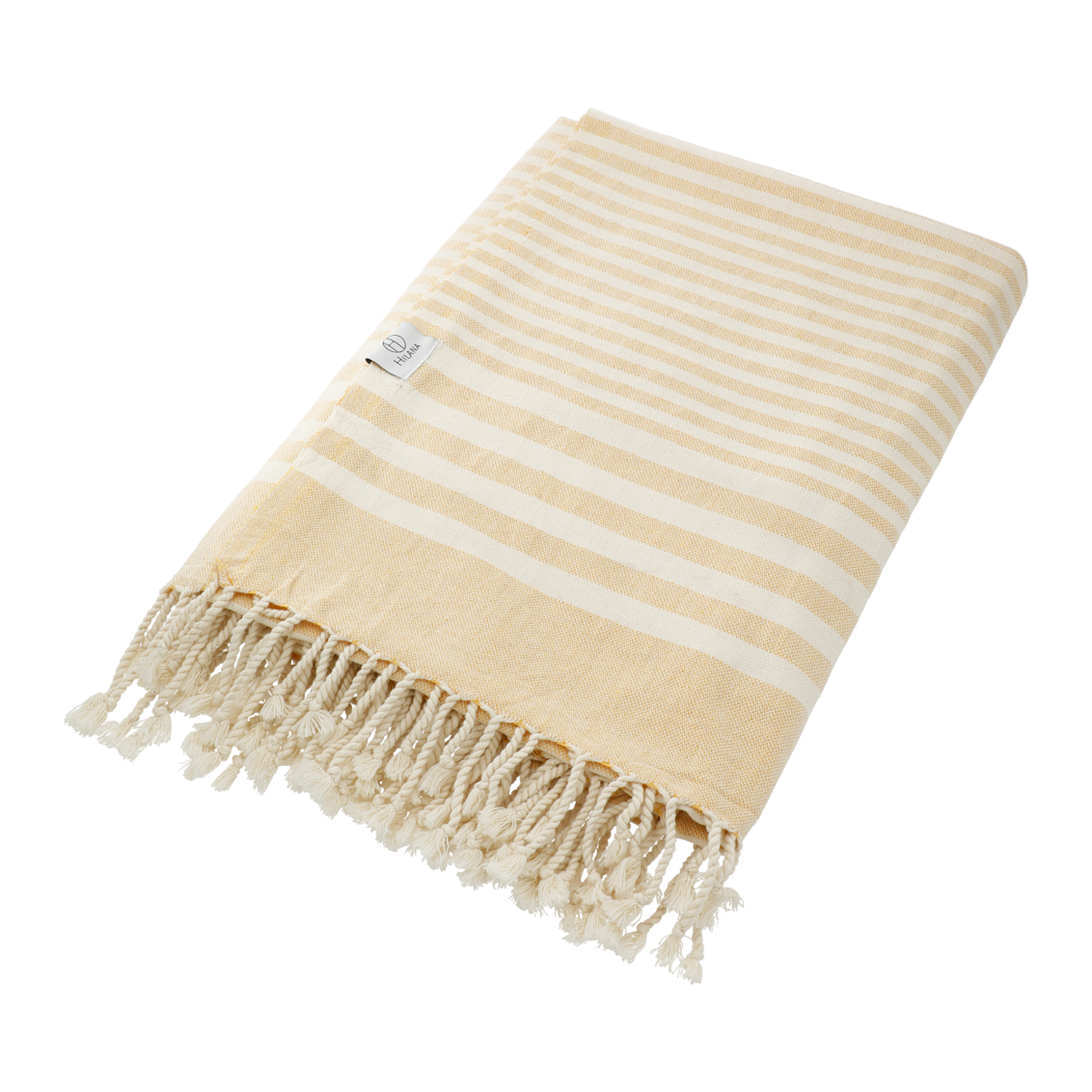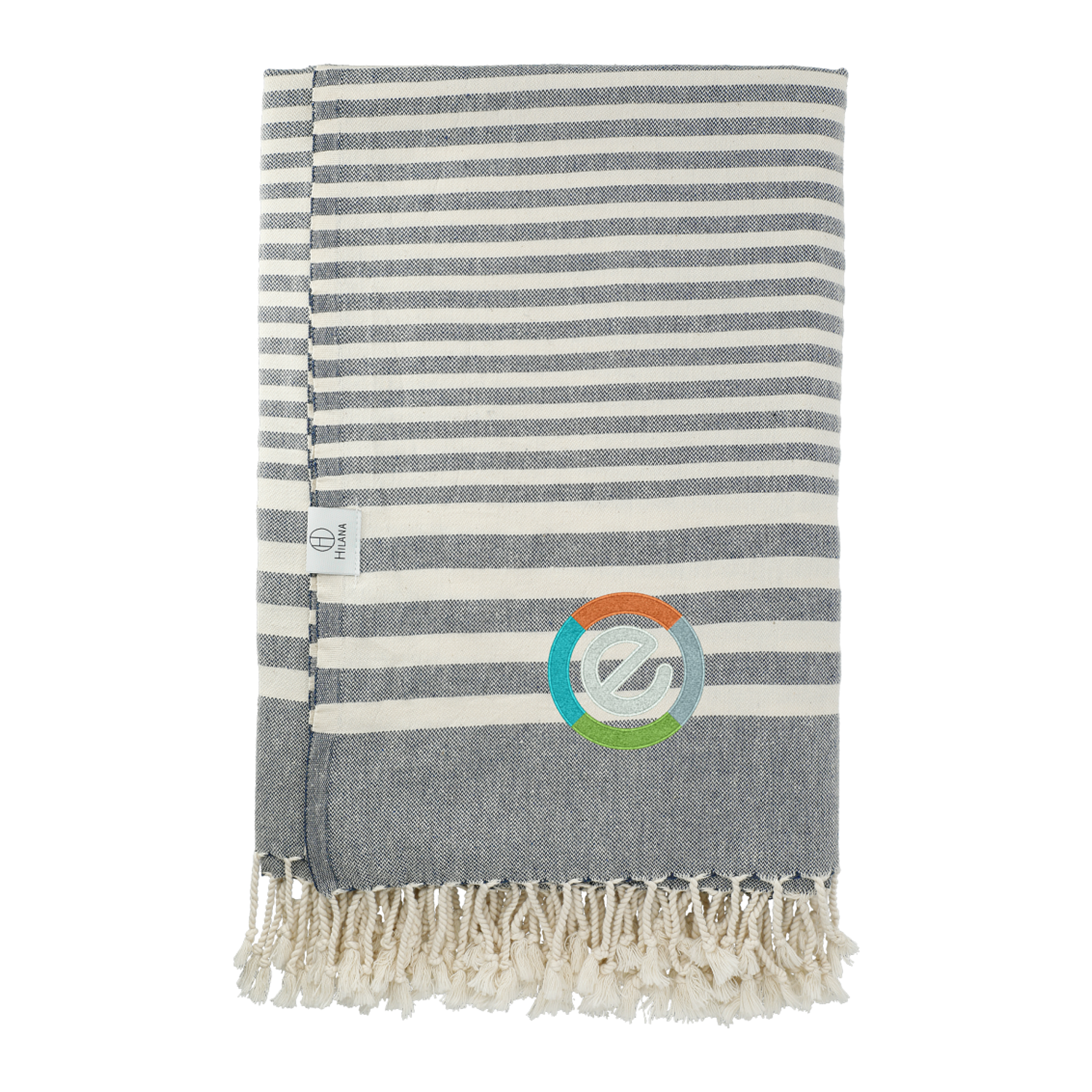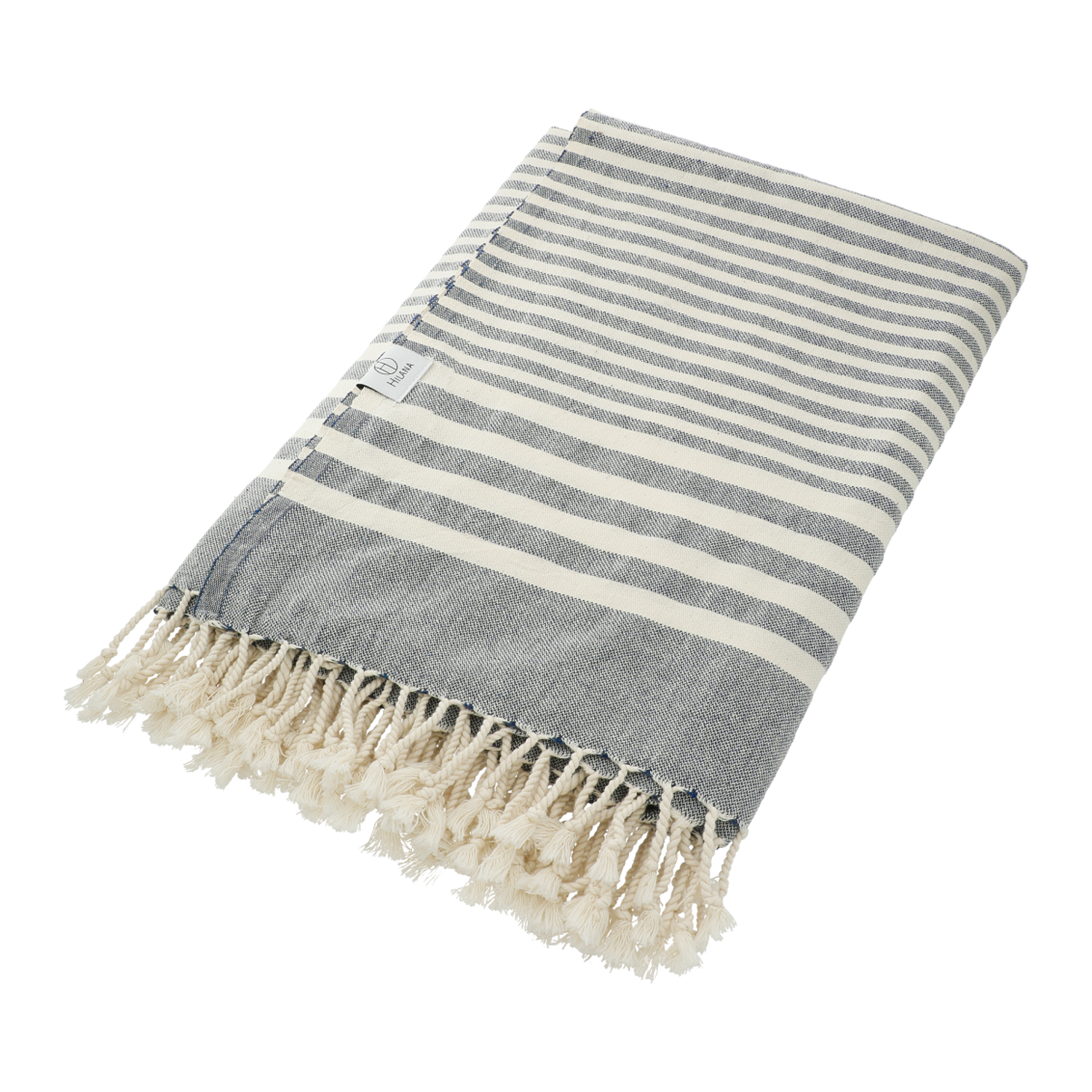 Hilana Upcycled Fethiye Throw Blanket
Pure joy made from recycled cotton! The Hilana Upcycled Fethiye Throw Blanket is the perfect size to share under the sun! They're also made with 50% recycled cotton, making them softer and more durable. And the more you wash and use them, the softer they get!
Hilana blankets fold down to a compact size, so you can throw them in your bag for the beach or the park. Fethiye blankets will dry you more quickly than with a regular towel, and they will dry faster too. With one Hilana Blanket, you recycle what a person recycles in 13 years. Composition: 50% regenerated cotton + 50% natural cotton. Unfolded dimensions are 71" x 59". Through a partnership with 1% For The Planet, one percent of sales of all EcoSmart® products are donated to environmental nonprofits.
Colours: Beige, Blue