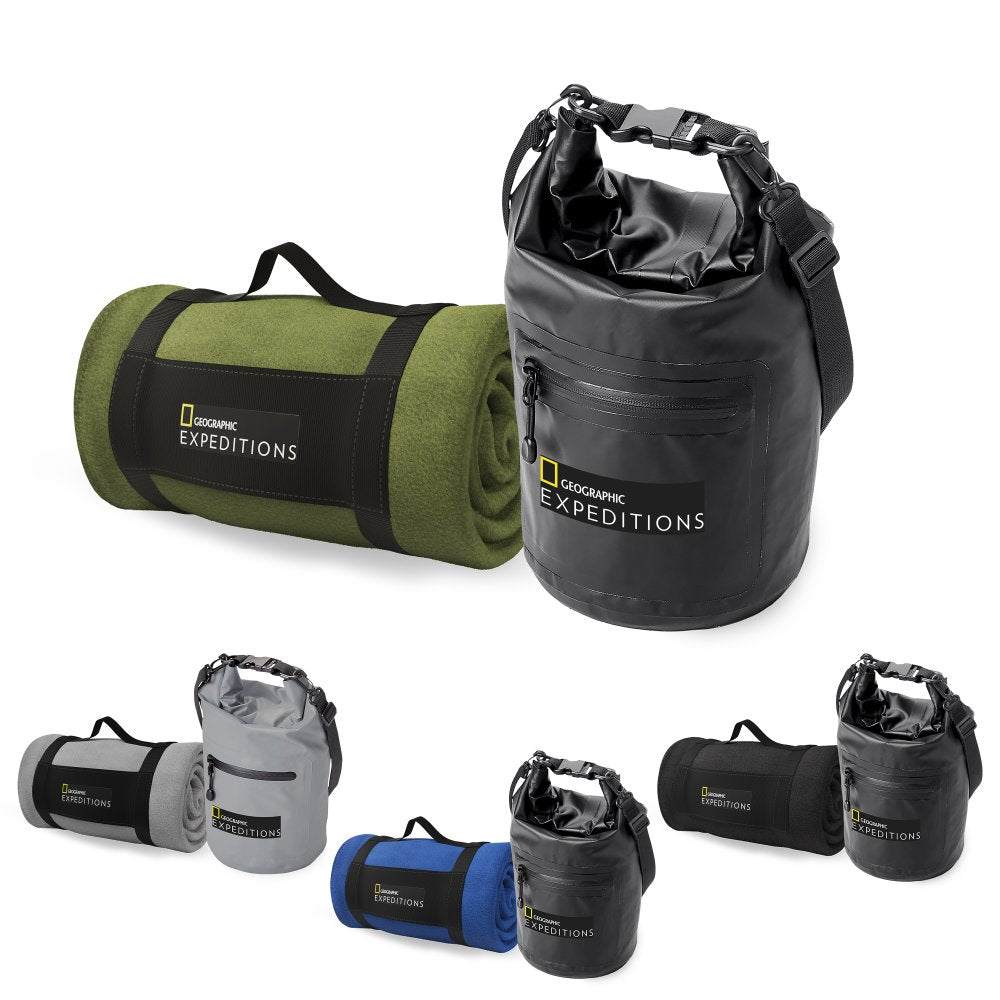 Dakota Fleece Blanket:
Whether you're city or country bound, keep warm and comfy while you travel with this Dakota 100% polyester blanket made of 245g of cozy polyester fleece, (blanket size: 47" x 59" - unfolded). Grab it by the woven strap handle of the elastic blanket holder and you're good to go! The strap even has an integrated elastic space to keep a standard 600mL reusable bottle (not included). Convenient, warm, and easy to carry - the Dakota is a favorite travel blanket. 
Call of the Wild Water Resistant 5L Drybag:
Roll down the top. Secure the snap closure ensuring your valuables stay dry while camping, hiking or at the water's edge. Use this 5L bag to store your phone, charger and wallet.
Colours Available: Black, Blue, Green, Grey