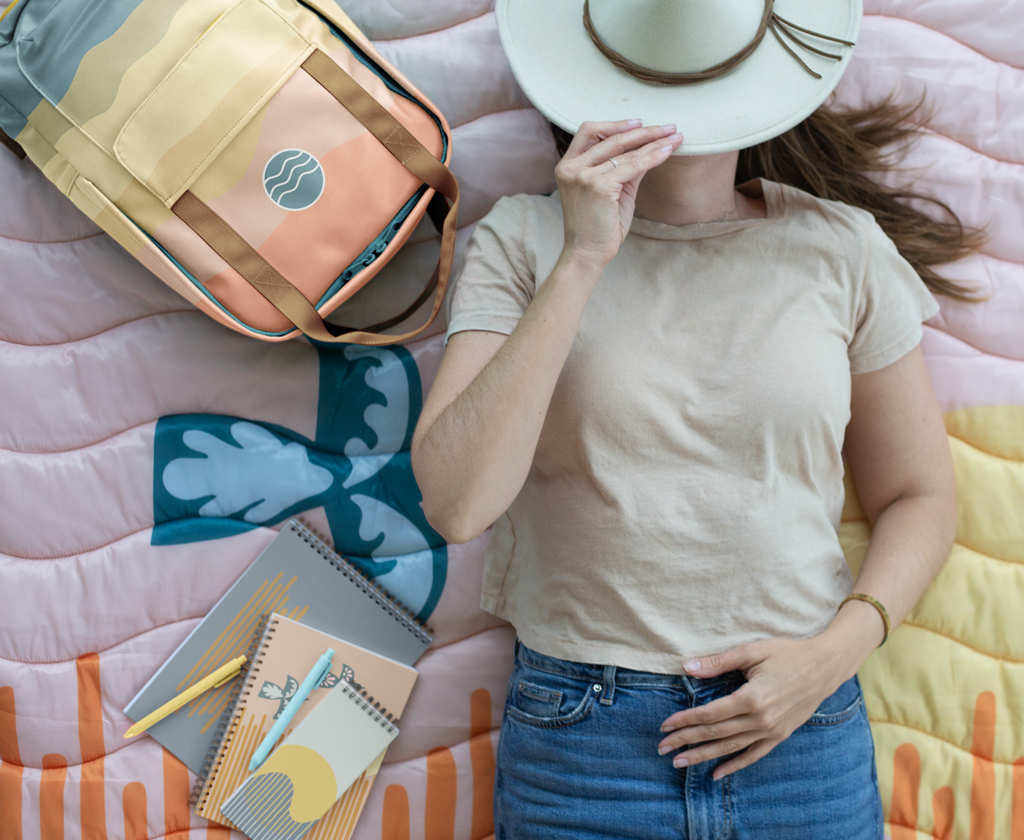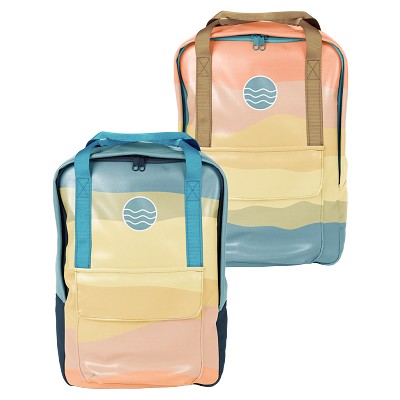 Everyday Backpack - Vegan Leather
This vegan leather backpack might remind you of carrying your books to & from school, and it's certainly tough enough for the trip, even if it was uphill both ways. If you're well past those days, don't you worry, this backpack is also up for the task of many other things. From carrying your laptop to work, clothes for the gym, or snacks for that hiking trip, it can do it all. Nylon webbing straps and tough zippers keep it all together, and it even has ripstop nylon lining! 
This material starts as white, metallic gold, metallic silver, or metallic rose gold, and it it printed prior to sewing and assembly.