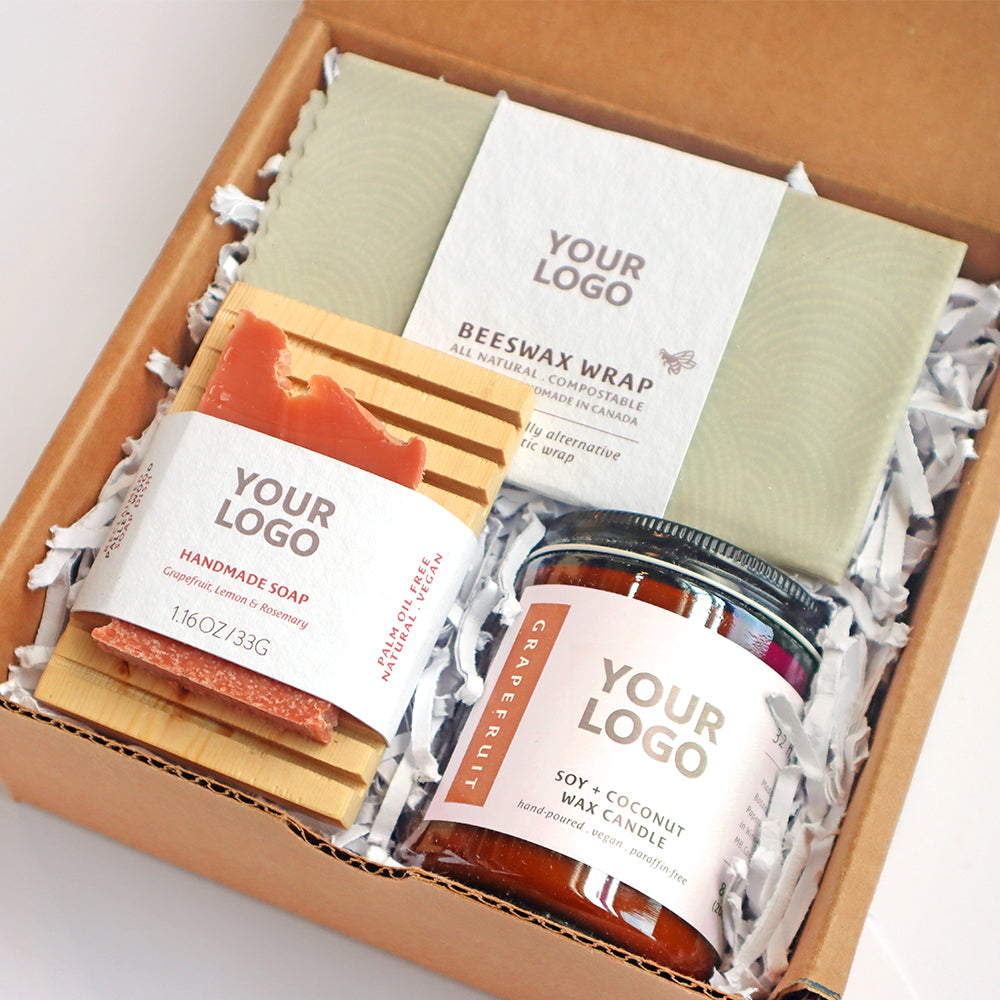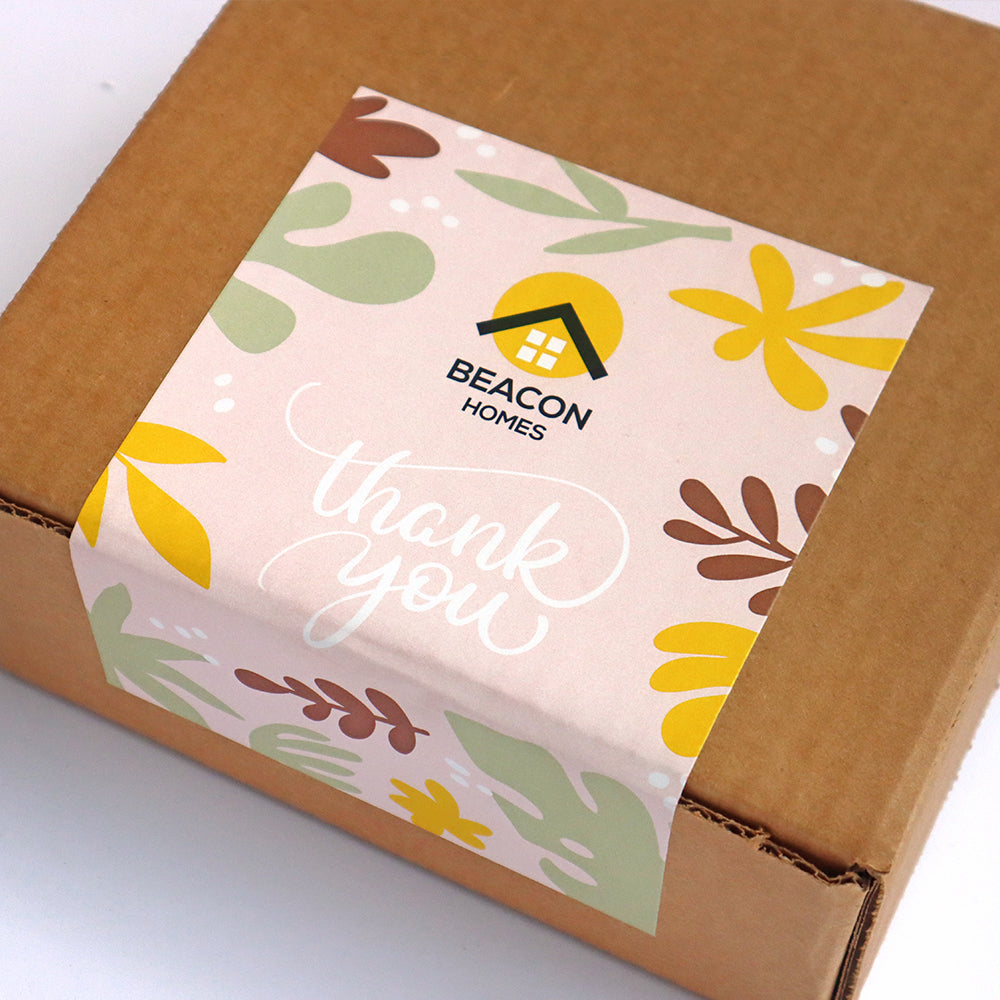 A thoughtfully curated collection that combines sustainability, luxury, and functionality, this exquisite promotional gift set showcases a range of eco-conscious home life items that will feature your custom logo. Carefully crafted with premium materials and environmental considerations, this kit is perfect to share with clients or employees to show heartfelt appreciation in a sustainable and thoughtful way.
Here's what's included:
Large Beeswax Wrap – Made to replace single-use plastic wraps, these reusable wraps come wrapped in a handmade paper belly band featuring your logo.
8 oz Soy + Coconut Wax Candle – With over 30 hours of burn time, this clean burning candle offers a gentle fragrance and soothing ambiance and comes with your logo printed on the label.
Upcycled Wood Soap Dish Set – A wood dish made with repurposed pallet wood with a handmade soap made with natural ingredients wrapped up with a handmade paper belly band featuring your logo.

Handmade Paper Box Filler – Fully compostable and made from recycled paper, this box filler helps protect items without any excess waste.
Custom Outside Sticker – Get creative with your branding on this large sticker that will seal the box closed.
Optional Add-on Insert – Make the unboxing moment extra special with a custom card insert printed on handmade paper made from recycled paper waste.
 Scent Themes Available: Refreshing Grapefruit, Soothing Lavender, Tranquil Eucalyptus