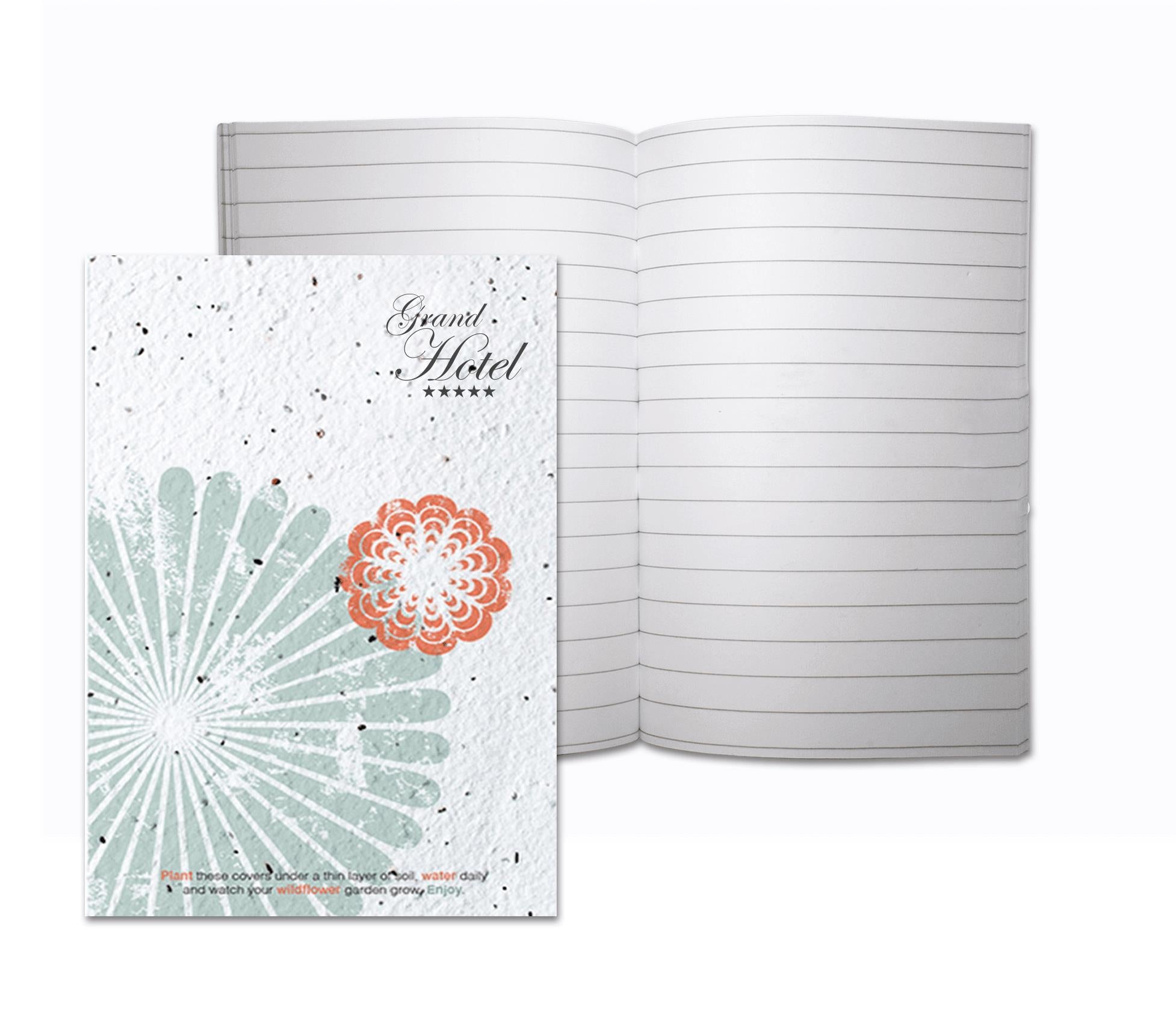 Direct Print Seeded Paper Workbook
This workbook includes a stitched wildflower seeded paper cover and includes 30-50 lb. lined or blank inside sheets.
Includes a full colour imprint on the cover and back.
Printed on smooth side of wildflower seeded paper. Hundreds of wild flower seeds are embedded in each sheet of seeded paper.
Please note: Cannot be shipped to the US. Domestic sales only.
Price based on 30% coverage. Higher ink coverage is available at additional cost, but it is not recommended as it effects the germination of the seed paper.
Sizes Available: 5" x 7" and 7" x 10"
*Pricing reflects 5" x 7" size*