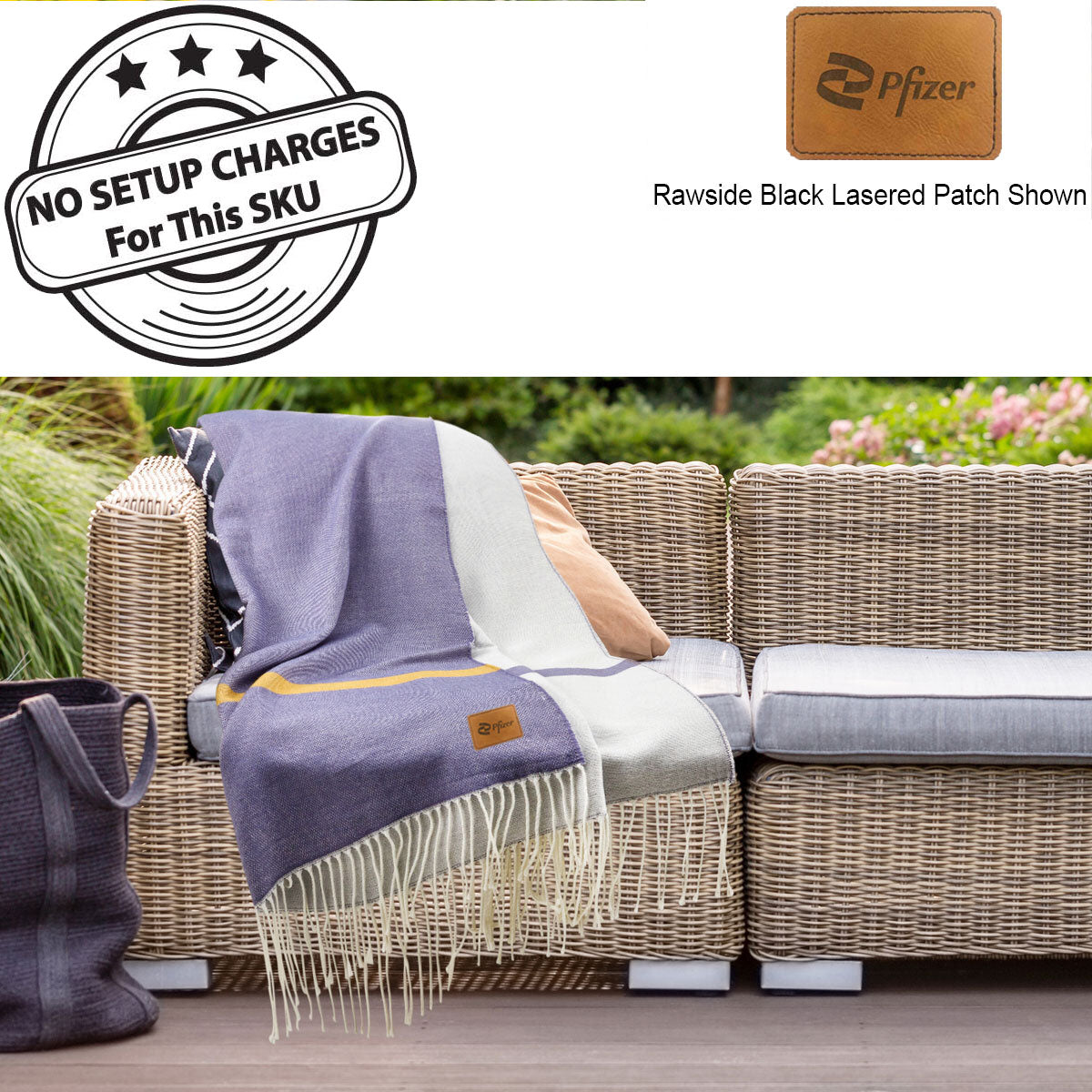 Denim Beachy Cottage Blanket, 50x60, with Lasered Logo Patch
Denim Beachy, Cottage Blanket, 50x60, with Lasered logo patch. There are 3 popular patch, laser etch colorways to choose from. Patch size is approx 3.5"h x 2.5"h and max logo size is 2.5"w x 1.75"h. Patches have a permanent adhesive backing so they are pressed on the blankets, and not stitched on. This eliminates loose stitching threads on the reverse side.
Light weight throws are super soft.
100% acrylic, color denim blue, Weight approx 1.03lbs / piece.
Multi-functional fabric which can be used for an outdoor gathering like beach, picnics, cottage and sporting events.
Fringed tassels edge finish.
Enjoy the beach or the cottage more with the denim fringed blanket. Being outdoors has never been more comfortable. These beach blankets with tassels are not just for beach goers. The fabric is multi-functional for any outdoor gathering like picnics and sporting events. The artisan designed blankets are ideal for seating or to use as a fashionable cover up. Usage: Corporate events and picnics, premium and incentives, outdoors, camping, team building events, backyard parties, social gatherings, holiday gifts.