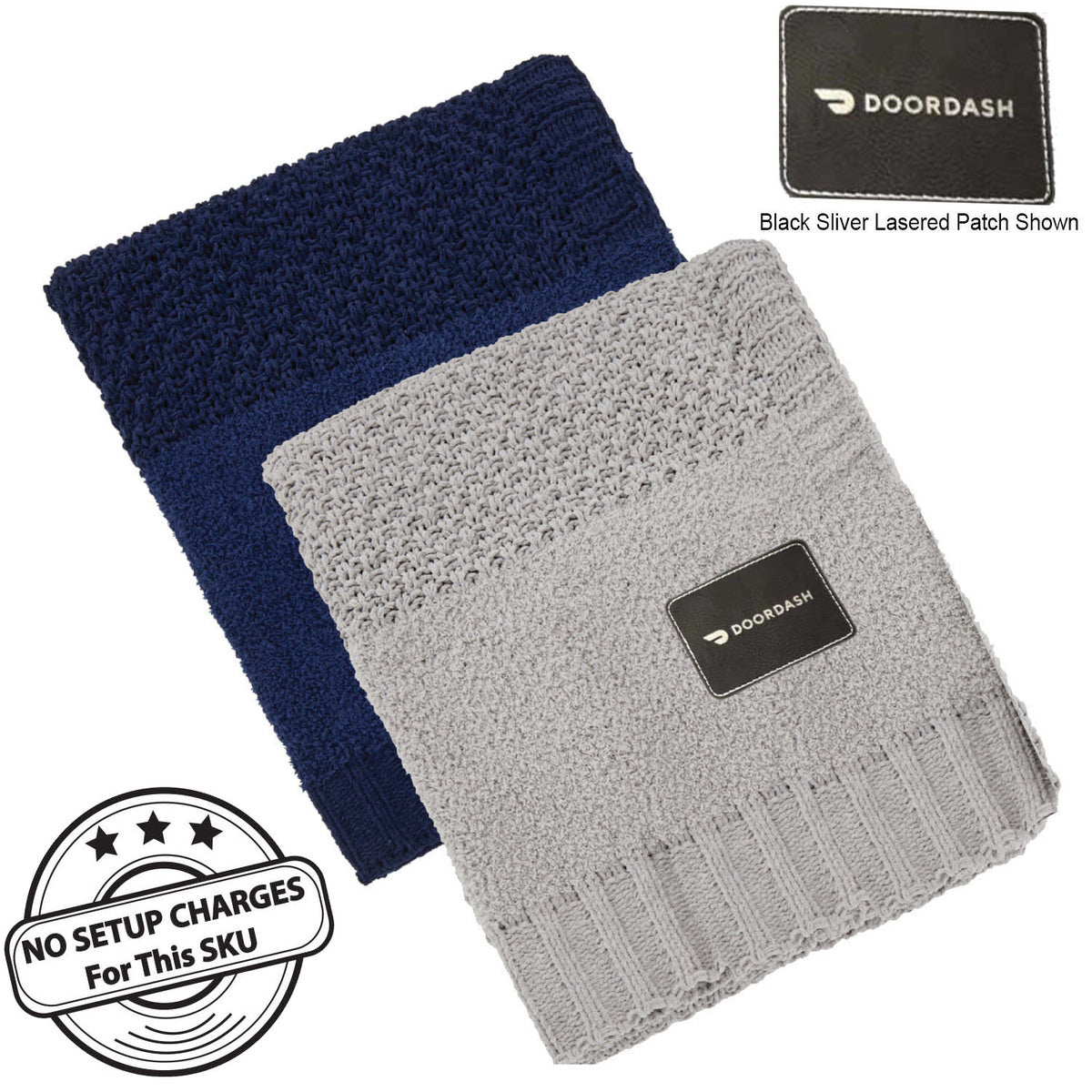 Crochet Knit Blanket, 50x60, with Lasered Logo Patch
Crochet Knit Blanket, 50x60, with Lasered logo patch. There are 3 popular patch, laser etch colorways to choose from. Patch size is approx 3.5"h x 2.5"h and max logo size is 2.5"w x 1.75"h. Patches have a permanent adhesive backing so they are pressed on the blankets, and not stitched on. This eliminates loose stitching threads on the reverse side.
100% micro-chenille polyester for super softness. Colors, Navy Blue and Grey.
Beautifully crafted, crocheting is less likely to unravel than regular knitting is.
21oz each. Cozy and comfortable.
Add a touch of stylish warmth to any lounge space with this luxurious throw blanket.
On the couch or on the boat, the Crochet Knit Blanket will keep you warm and cozy through any chilly evening. Crafted of 100% Micro-Chenille Polyester and nostalgic simplicity, the Crochet Throw is just like grandma used to make, but with a twist. Beautifully crocheted in a classic colorway, this fade-resistant, a mildew-resistant throw is designed for indoor/outdoor use, perfect for chilly fall evenings and summertime picnics. Usage: Employee gift, holiday gift, premium and incentives, boating, chalet, picnics, sport events, patio, wedding, birthday.