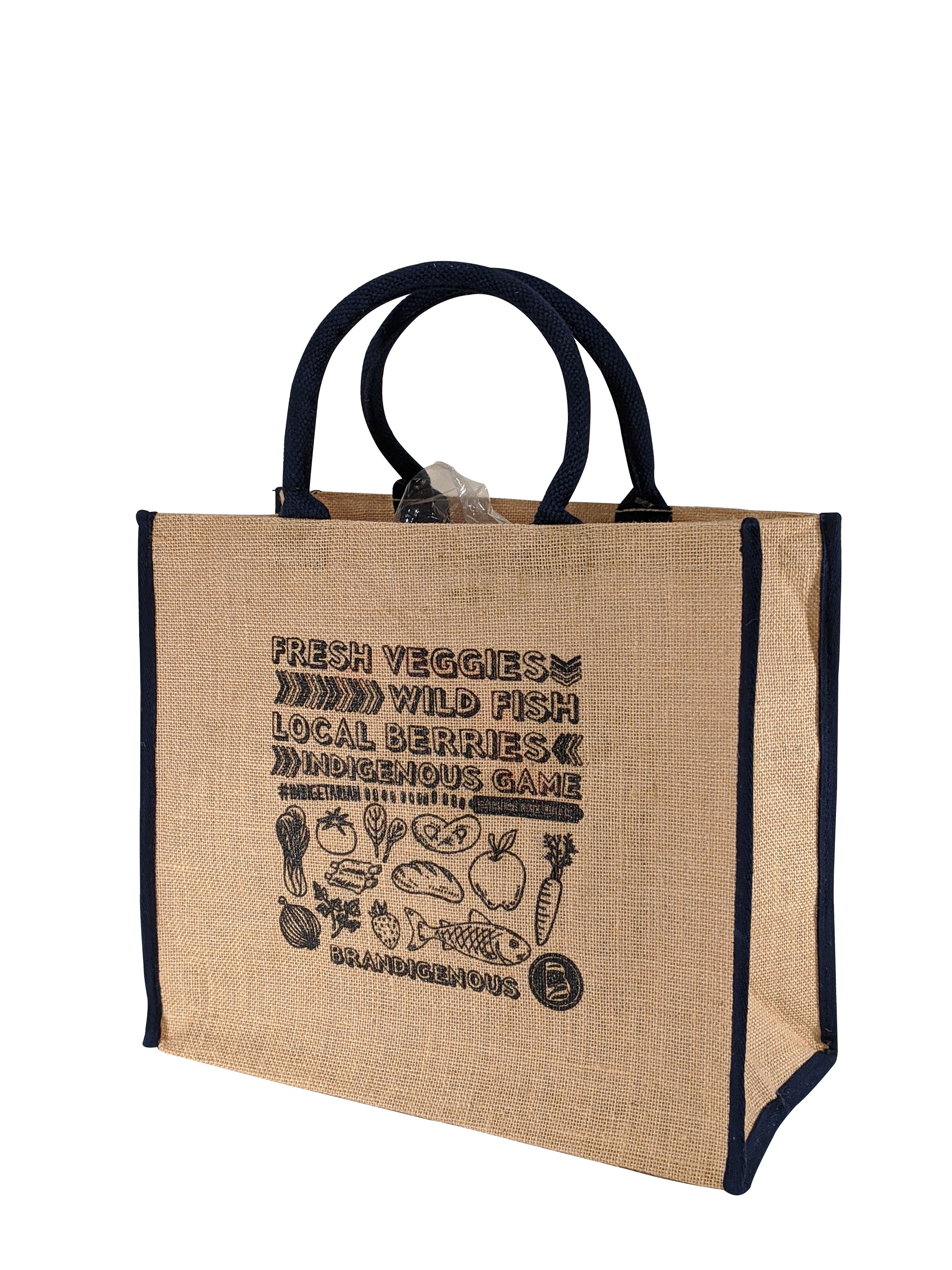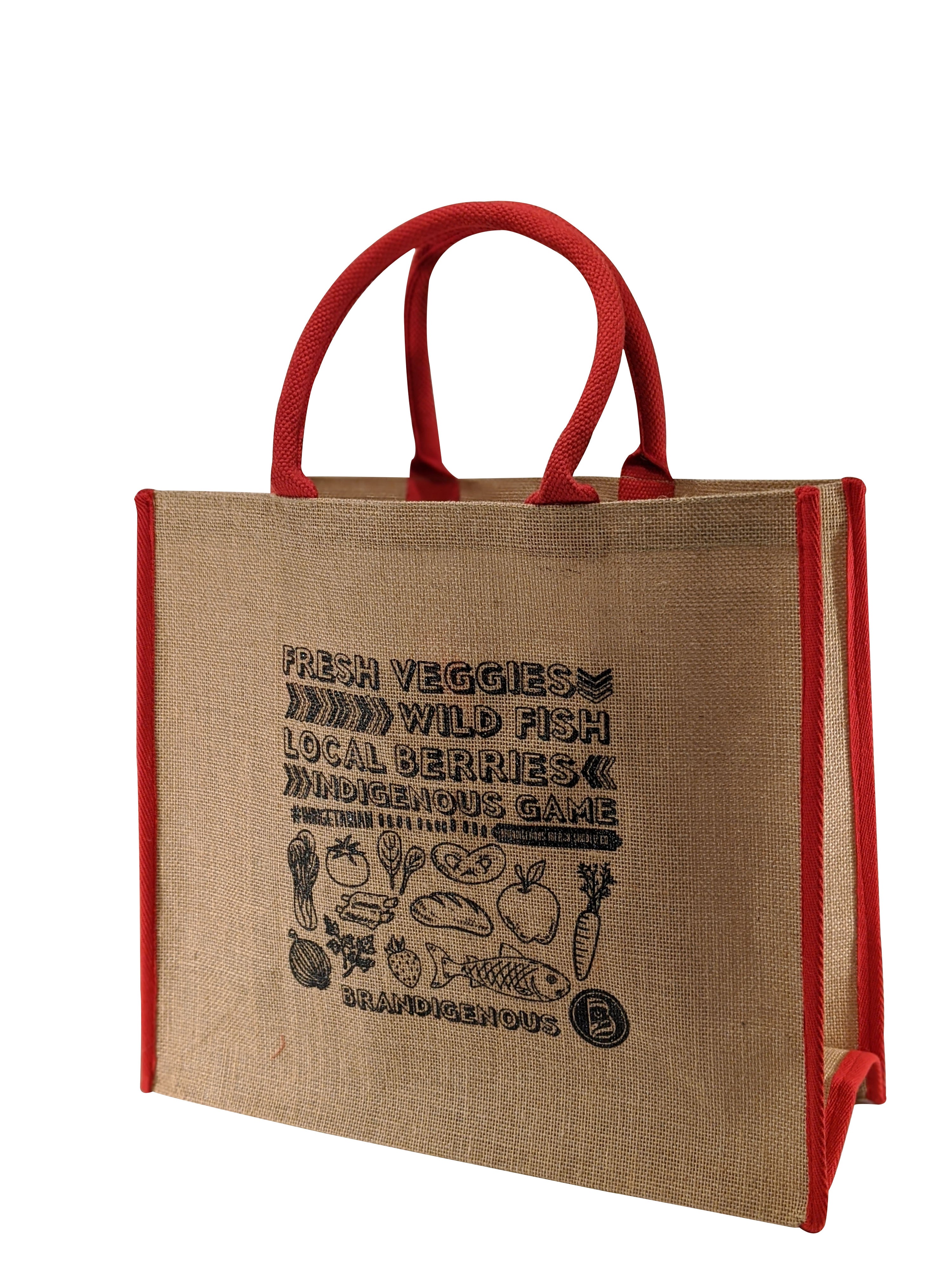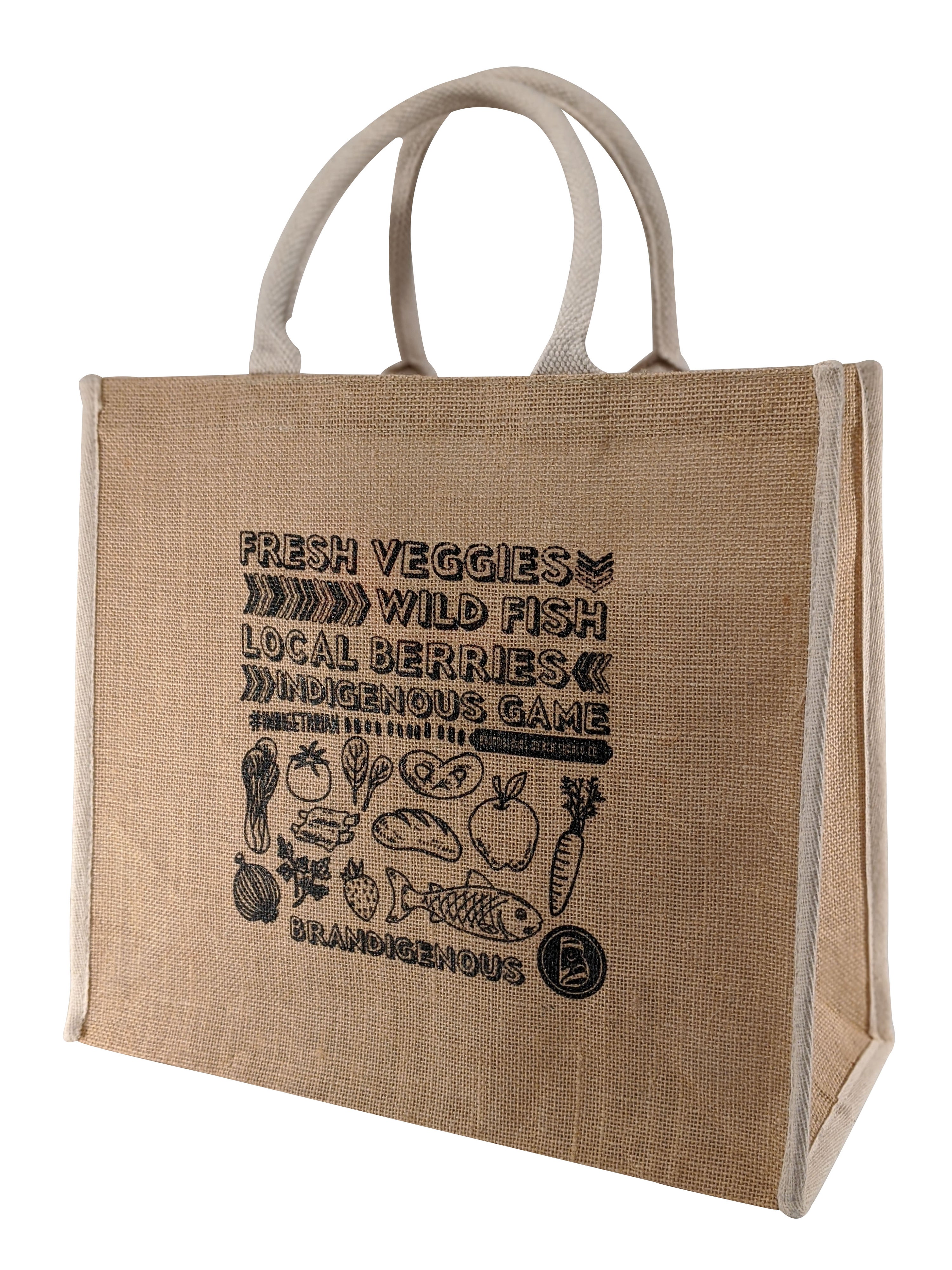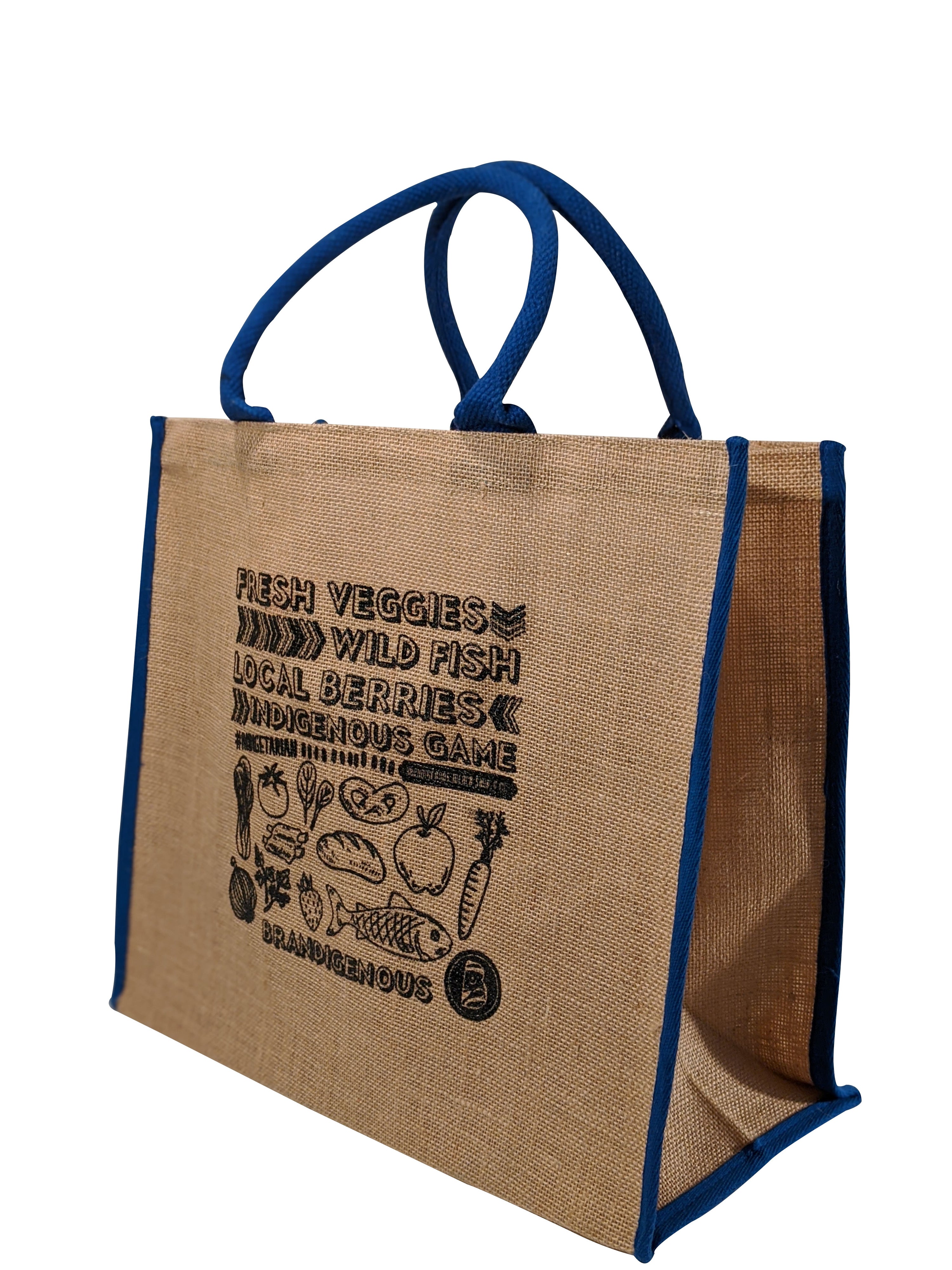 Brandigenous - Jute Grocery Tote
Jute material is truly sustainable, but also strong.  This tote bag can carry a large load of groceries and stand up on it's own, which is a small feature, but a useful one that will make this your go to.  Soft matching rope handles are easy on the hands.
14" H X 15.75" W X 7.8" D
Black Print on one side, highlighting the importance of shopping local sources of food.