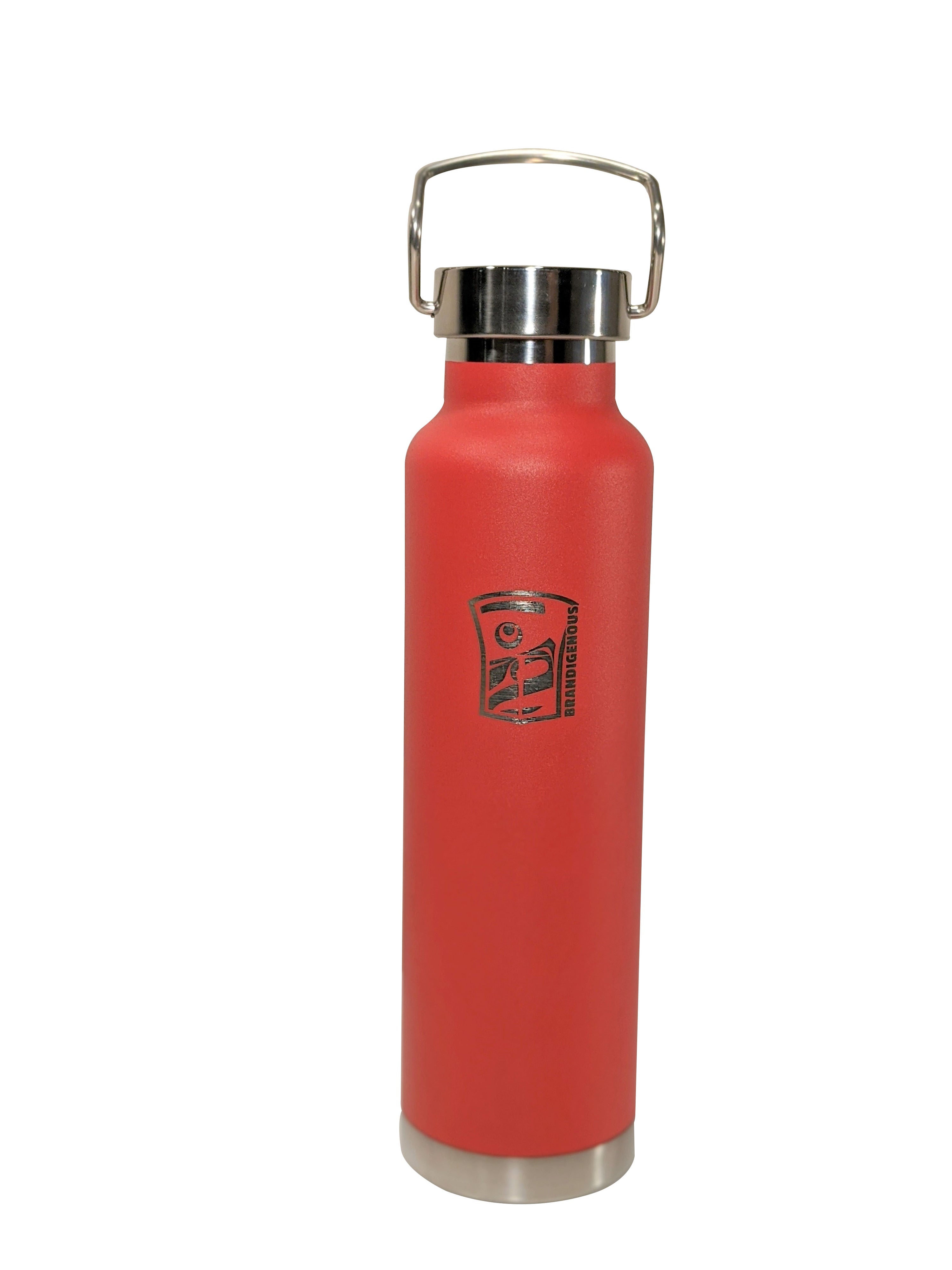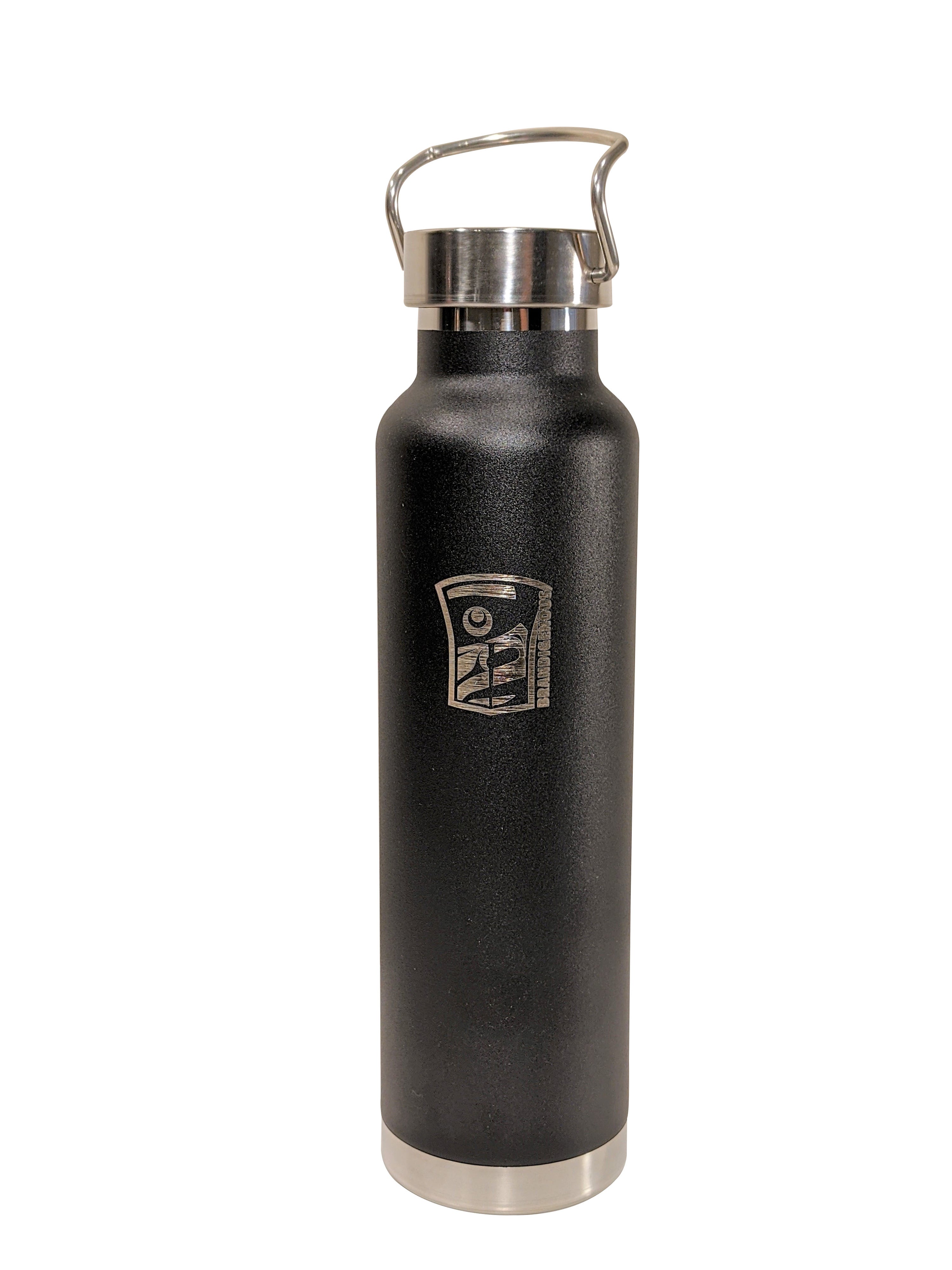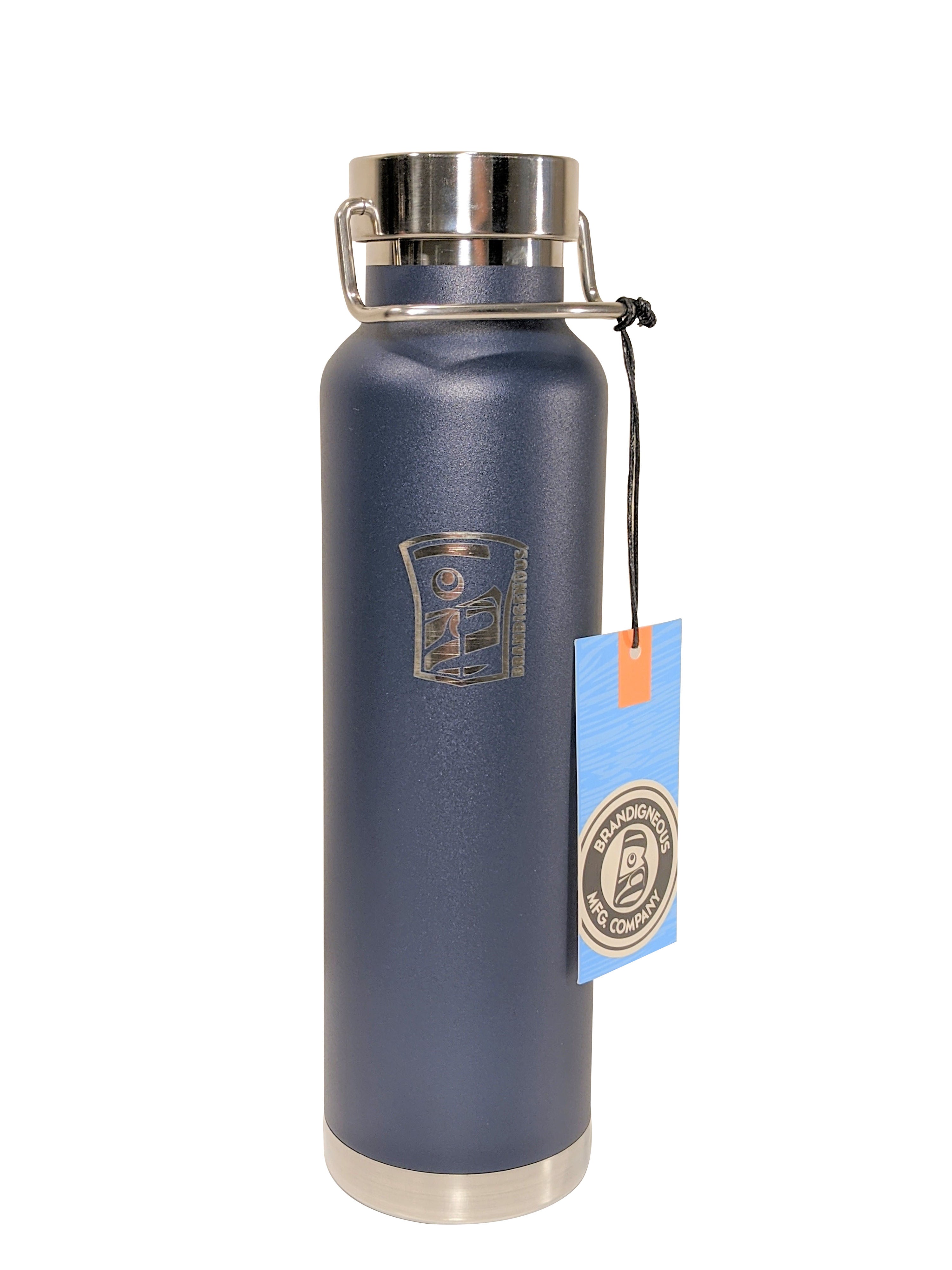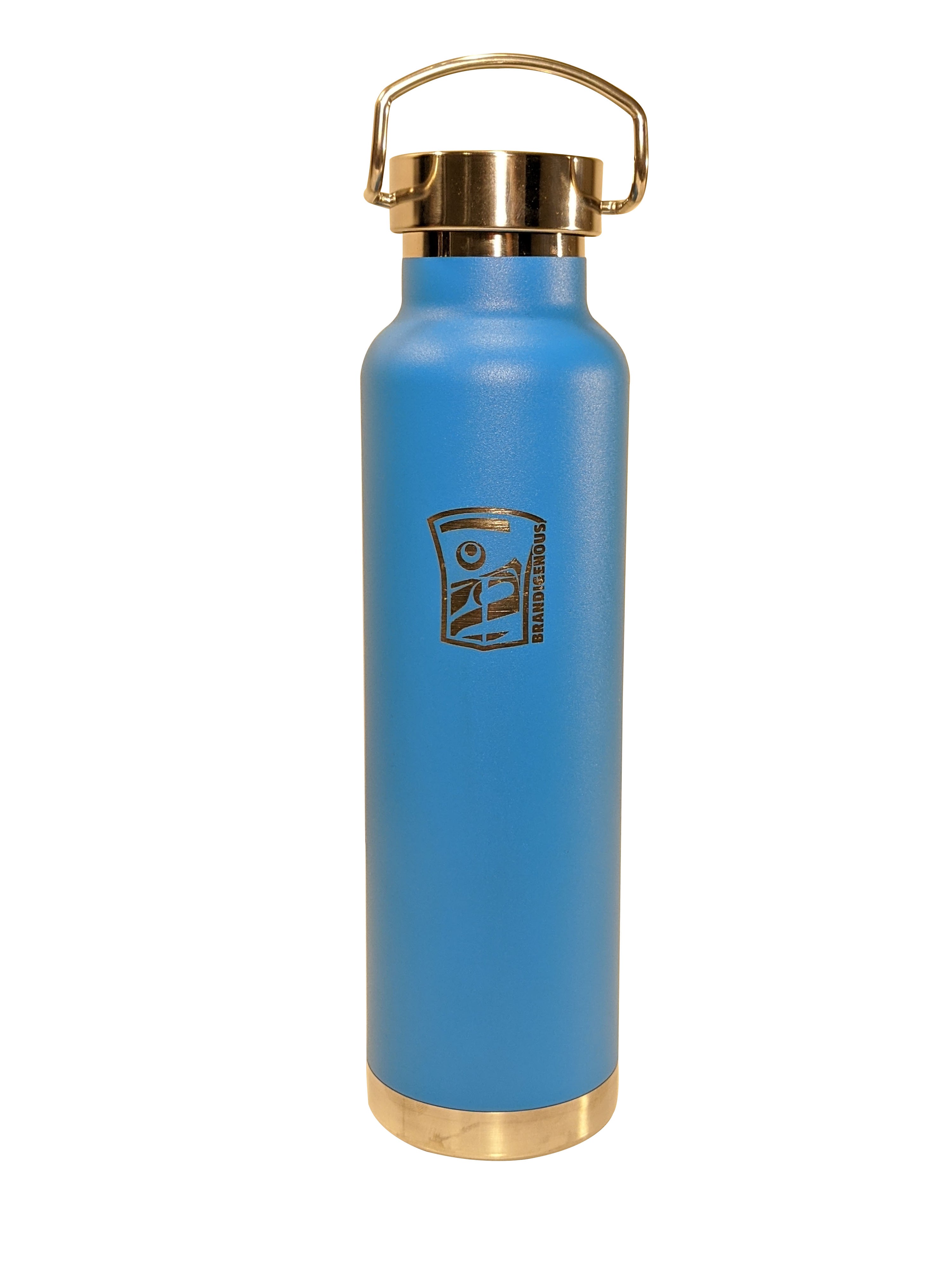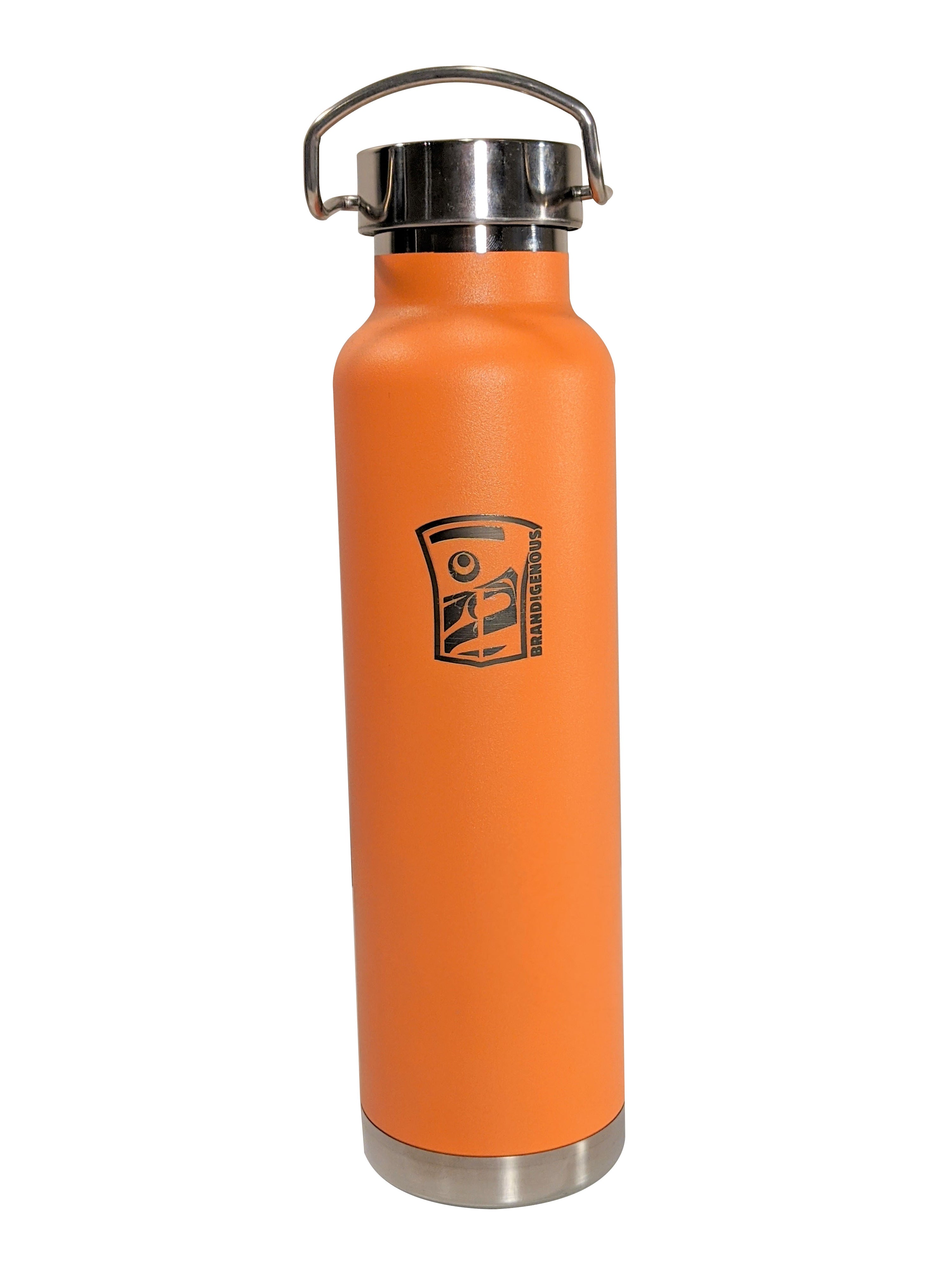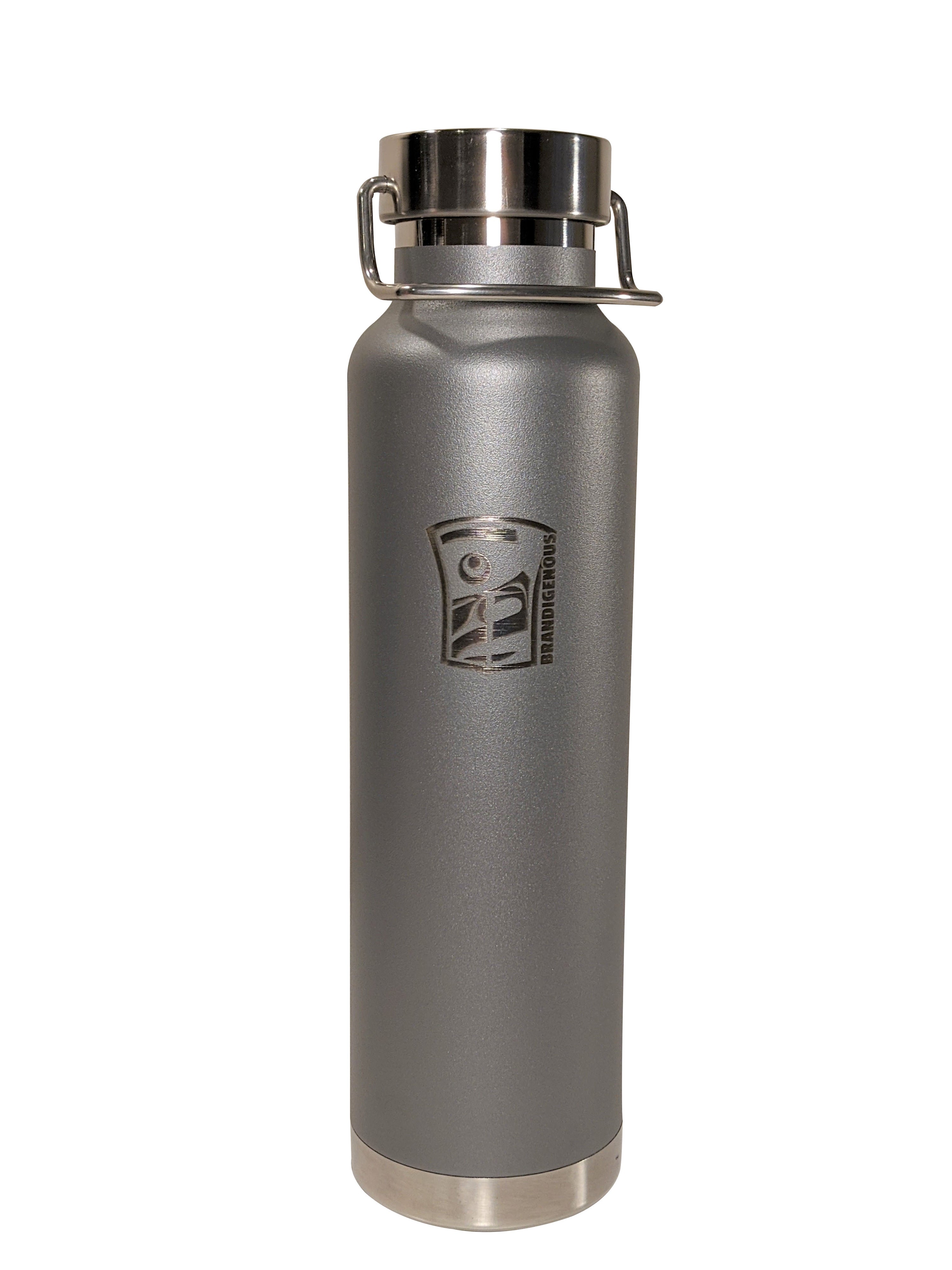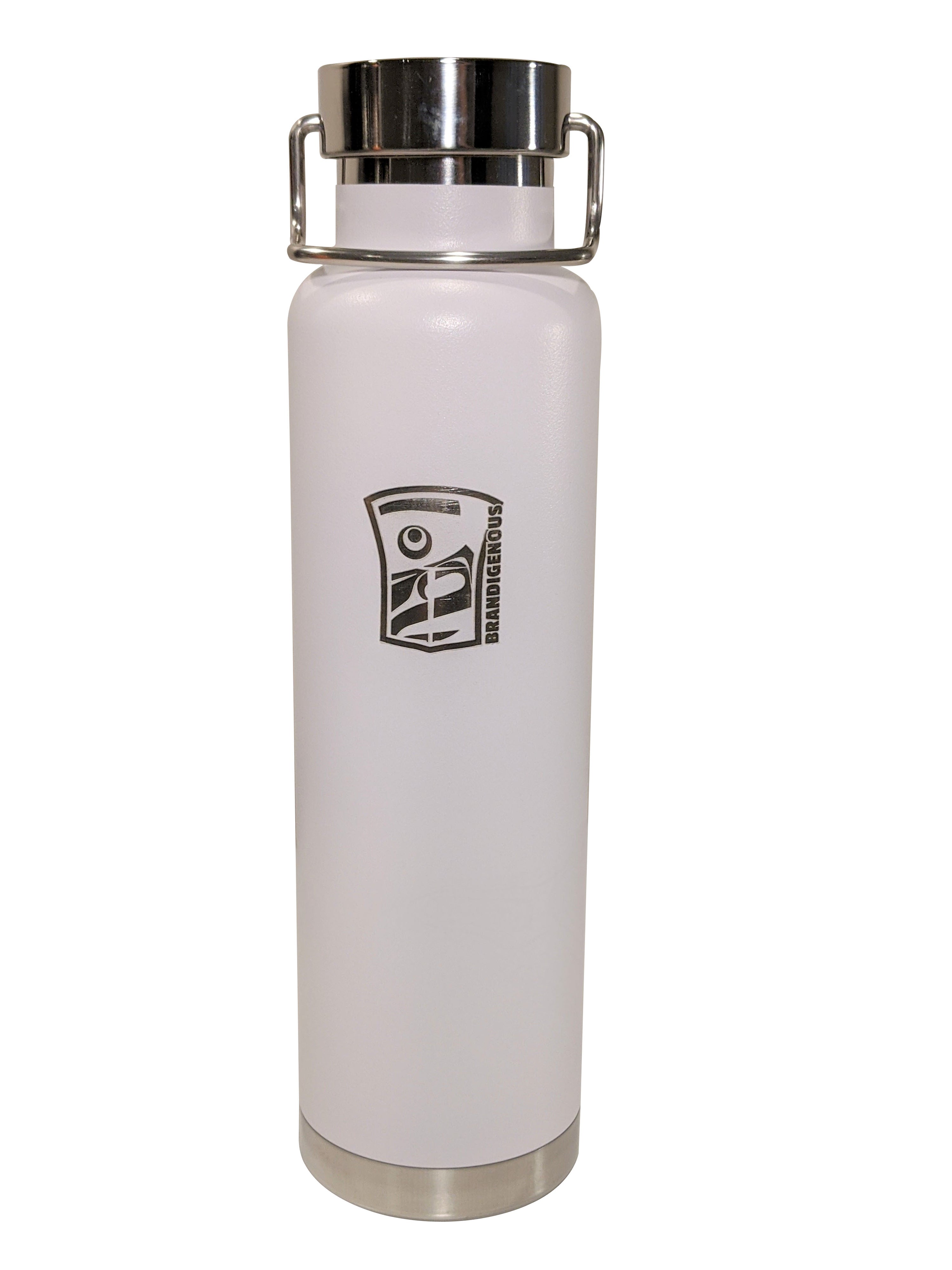 Brandigenous - Copper Insulated Water Bottle
This is our favorite water bottle.  Large 22 oz capacity.  A strong contoured metal handle makes walking with this easy.  The outside is durable powder coated material that won't scratch easily.  The top lip and bottom are made of stainless steel for clean drinking and durability.  It has a wide mouth that fits ice cubes.
Beneath the surface, there is a layer of copper insulation in a vacuum chamber, this keeps your water cold for two days!  The copper design is based on the hidden copper lining of this sku.
We use this water bottle all day, sometimes like a cup and sometimes like a water bottle.
Fits standard cup holders