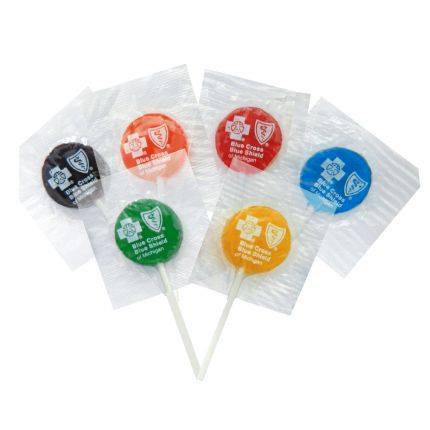 A best seller for banks, this wrapped ad pop allows you to share your message on a variety of American made, flavored lollipops! Perfect for tradeshows and corporate outings, these customizable candies are available in assorted flavors including: lime, orange, grape, cherry, lemon and blue raspberry. The blue raspberry flavor is only incorporated into the assortment by request, and these lollipops come in an oval or round shape.
This non-melt product is perfect for your next promotion!
Available imprint on either wrapper or stick.