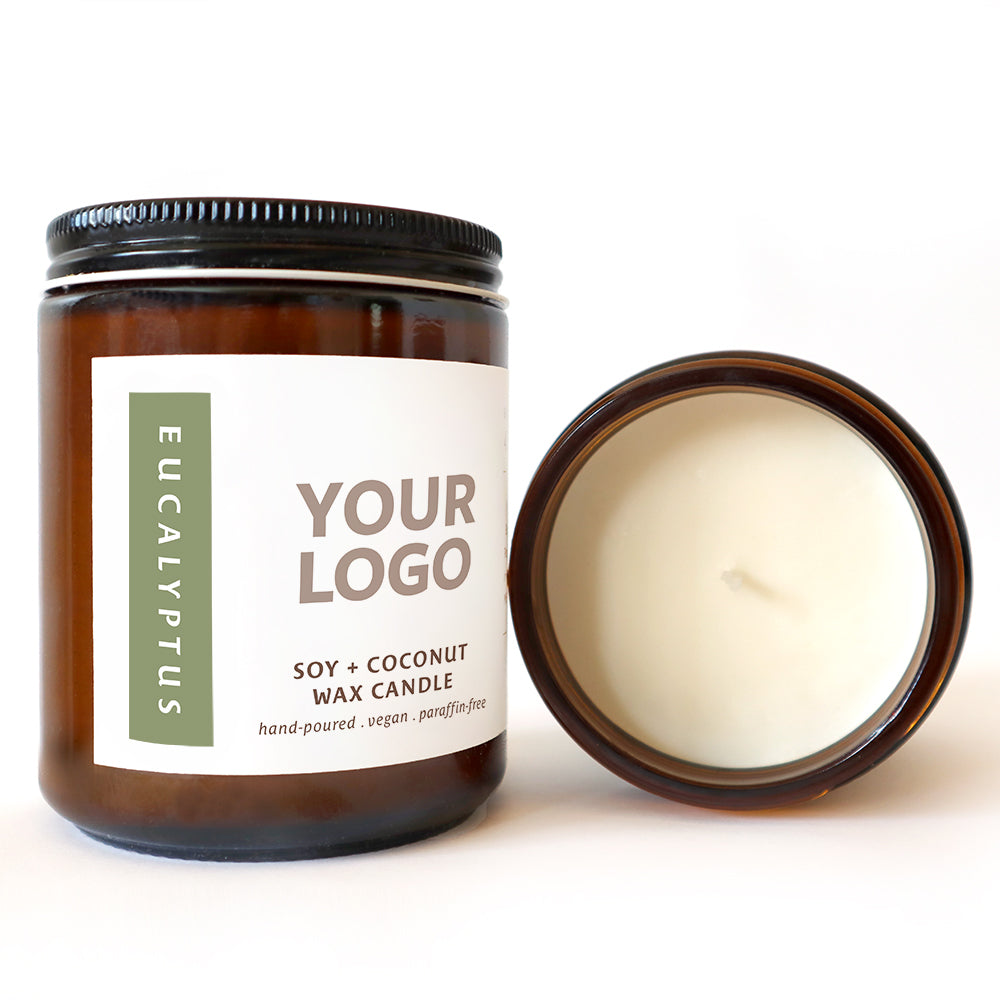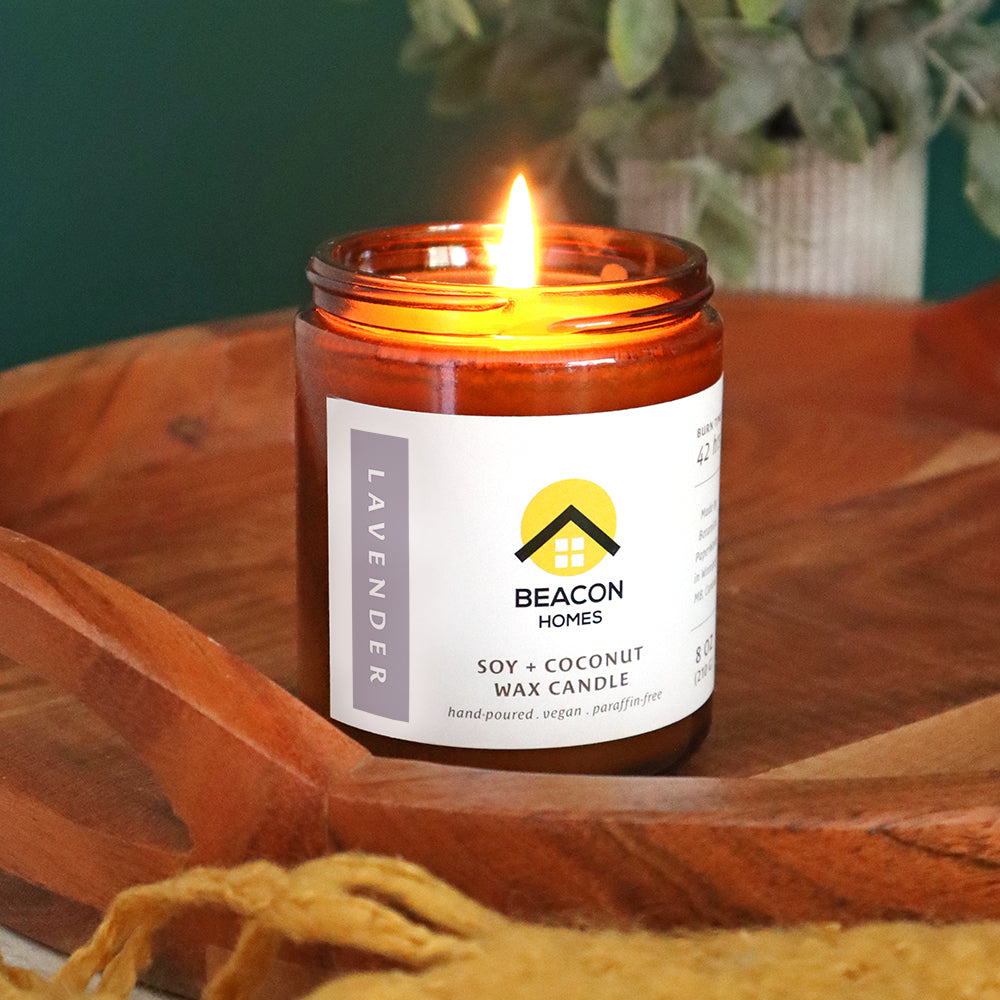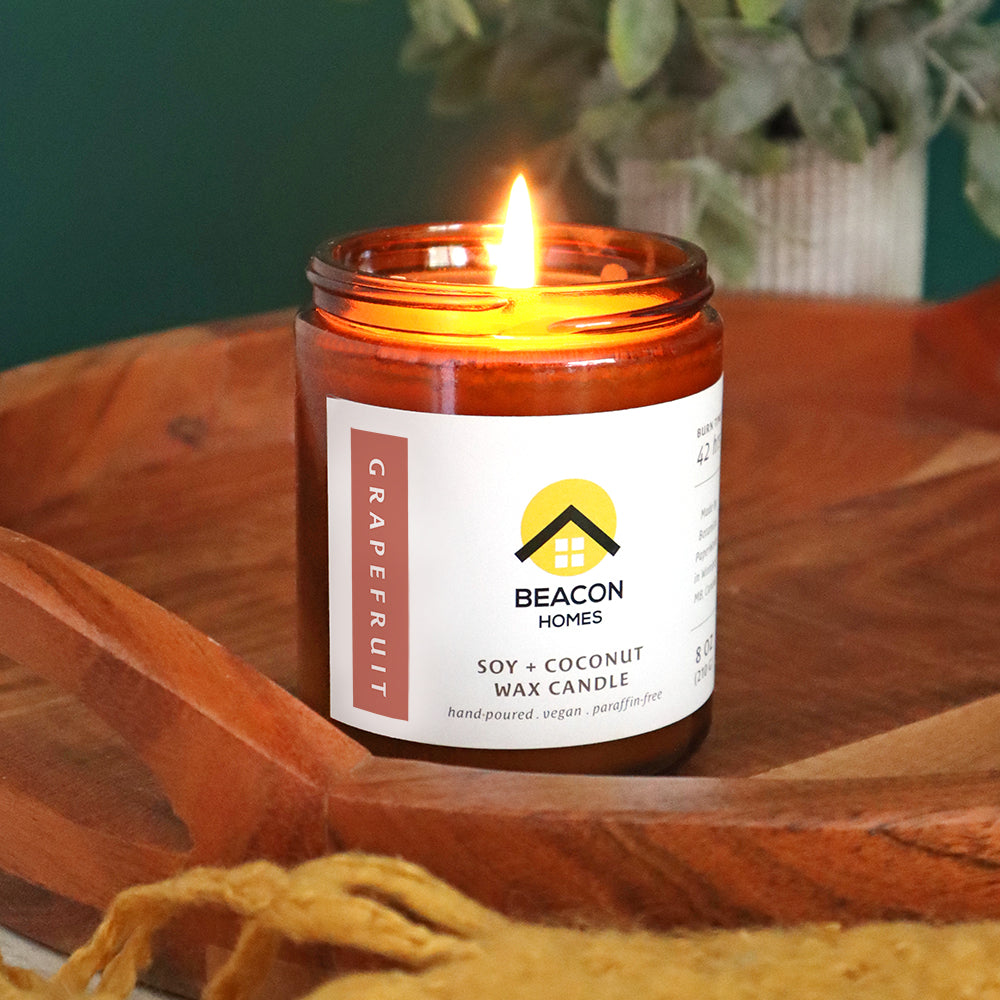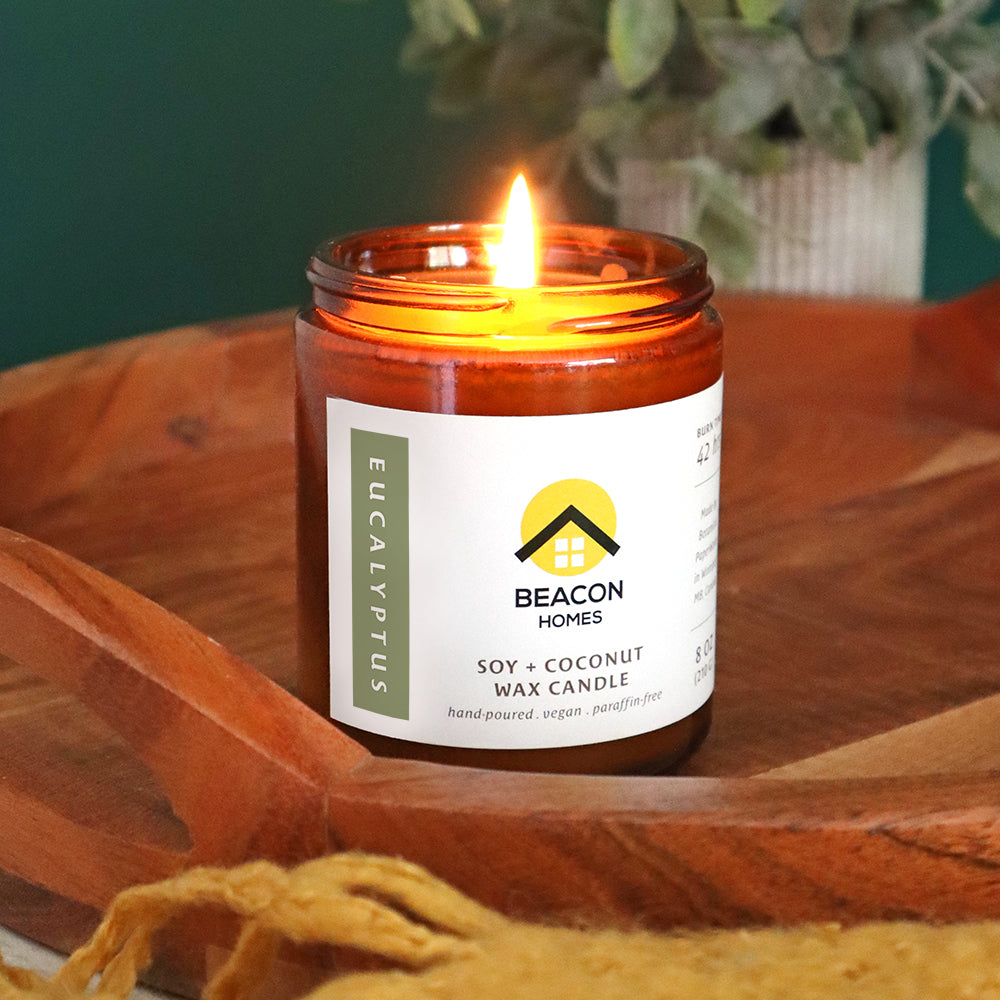 8 oz. Hand-Poured Candles
The exquisitely handcrafted custom logo candles are made from a blend of soy and coconut wax. With every flicker, these candles present a remarkable branding opportunity, showcasing your care and thoughtfulness to the lucky recipients.
They offer a clean and long-lasting burn with a gentle fragrance that will infuse a room with a soothing ambiance. Your logo takes center stage on the label, ensuring recognition when these delightful candles find their place in recipients' homes. The reusable amber vessel casts an enchanting glow, while the included lid ensures both protection and convenience for sharing them as elegant gifts, eliminating the need for excess packaging.
Hand-poured
Vegan
Natural plant-based wax
Paraffin-free
Clean burning
32 hours of burn time
Made in Canada
Scents Available: Eucalyptus, Grapefruit, Lavender