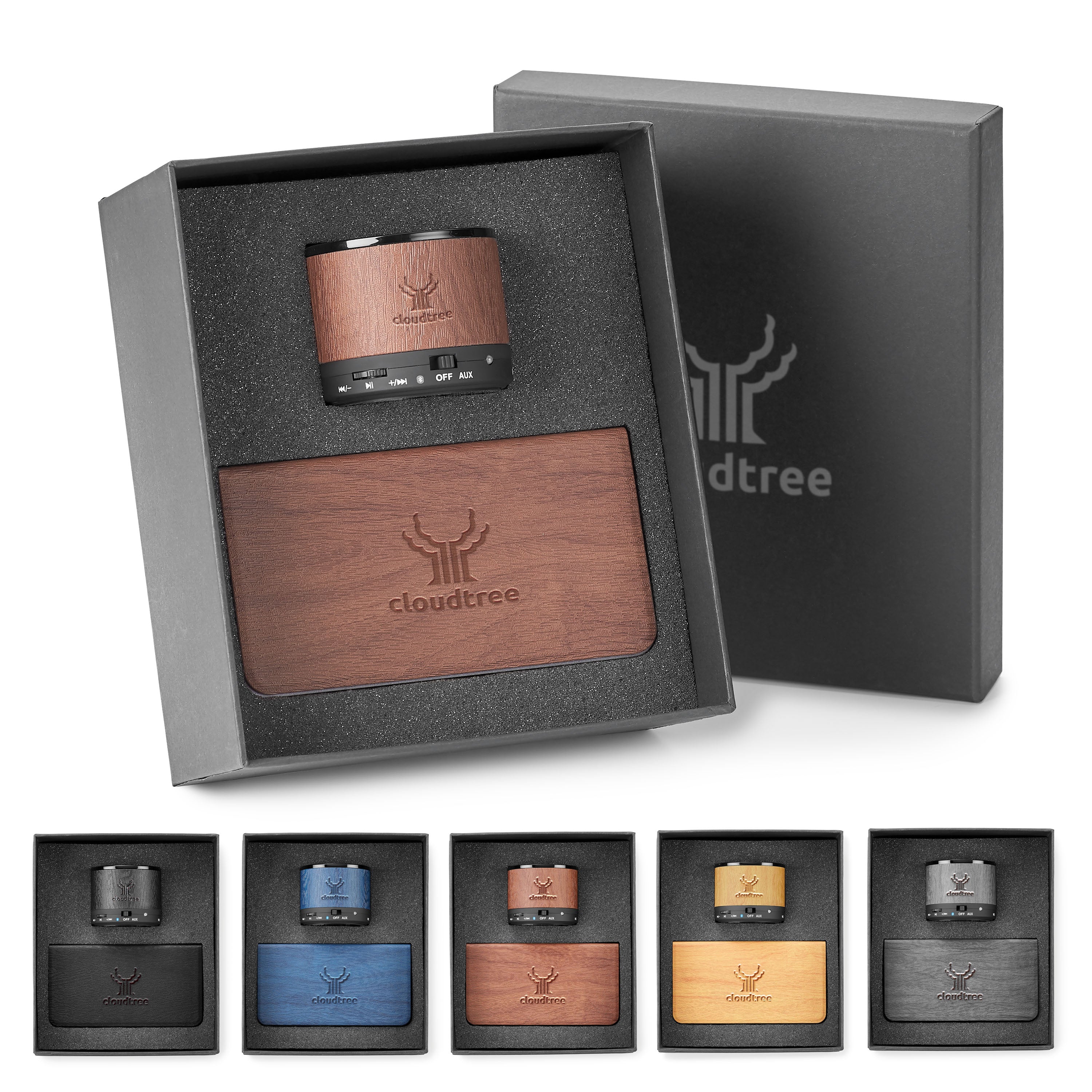 2-Piece Speaker & Power Bank Gift Set
Addi-Ronan Wireless Speaker:
The best-selling Addi speaker has joined the Ronan collection. Wrapped in a wood grain vinyl, this wireless speaker not only offers great sound, a built-in microphone and wireless functionality, but it also boasts a full wrap branding option to showcase your brand's message in 360 degree visibility.
Ronan Power Bank, 6,000MAH:
This metal power bank has a wood grain vinyl cover that doubles as a stand to support your smart phone while charging. Branding options are available on both the power bank and the cover making this the perfect companion.