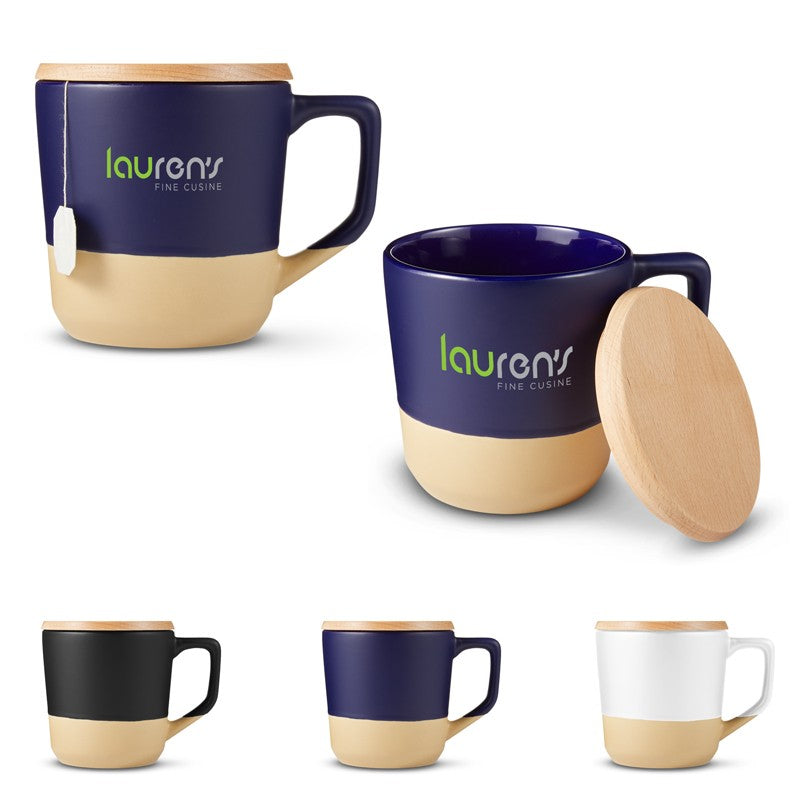 16.5 Oz. Boston Ceramic Mug with Wood Lid
16.5 oz. (493 mL) Stoneware mug with Beech Wood lid.
Lid helps keep heat contained within mug and holds tea bag in place, and can also be used as a coaster.
Hand-wash only.
Do not microwave or place in freezer.
Note: Blank pricing for ceramics is the same as decorated.
PRODUCT SIZE:
4.1" h x 3.93" dia.
Colours: Black, Blue-Cobalt, White